Course Details
Do you need some help putting Advanced and Excellent Rally signs together? Maybe you need to practice connection with your dog while navigating the signs? Or perhaps you're struggling with the transition to off-leash work. This class is just what you need! Each week you will be provided with 2-3 short courses to set up and practice. These courses will get longer and more difficult as the class and your skills progress. There will be one course per week that only contains Novice and Advanced signs, and the others will contain Novice, Advanced, and Excellent signs.
In addition to practicing sequencing signs, we'll cover staying connected with your dog and flowing smoothly in and out of each sign. We can work on getting your dog off leash if that's something you're struggling with. We will continue to work on precision and accuracy to ensure that you get the best score possible. When you are done with this course, you will be confident about sending in that entry knowing that you and your dog are fully prepared!
See the trailer for RA300 here!
I'm excited to announce that Ann Smorado will be the TA for this class!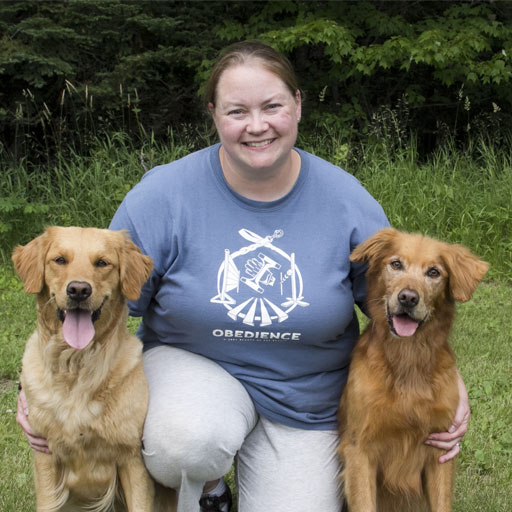 Instructor:
Nicole Wiebusch
Nicole Wiebusch CPDT-KA (she/her) has been competing in dog sports for over 25 years. Starting in 4-H, Nicole quickly became addicted to the sport of obedience and has been showing in obedience, rally, and agility ever since. (Click here for full bio and to view Nicole's upcoming courses)