Course Details
This workshop is designed for any dog owner or competitor that would like to learn how to do canine massage on their own dog between events or after a long day of training. Dogs doing any sports can benefit from canine massage, including younger dogs before they become injured! Your dog does not need to be "calm" to benefit from this class; some dogs are most comfortable standing or sitting, and that's ok!
Canine massage stimulates circulation, releases tense muscles, eases digestion issues, relieves anxiety, and strengthens immunity. It can be an important piece of keeping your dog in top form and early detection of minor issues before they become major issues. Massage has been proven to reduce healing time, help maintain and build muscle tone, and reduce downtime between hard training sessions. Plus canine massage is an amazing opportunity to bond with your dog!
You can expect to learn the basics of your dog's anatomy, areas you can focus on for massage, how to do the massage (strokes, pressure, where), and when is best to do it. We also will cover some sport-specific issues that might be worth keeping an eye on for your dog and their sport. You will learn how to use any changes in your dog as valuable information you can relay to your vet if you suspect your dog has an injury.
Canine massage is a complementary modality to veterinarian care. It is most effective to treat issues after you have seen and received a diagnosis from your veterinarian. Canine massage IS NOT a substitute for veterinarian advice, diagnosis, or treatment. Please consult with your veterinarian for specific questions regarding your pet's health or diagnosis. If your dog has a new injury or has a diagnosis of cancer (or any other illness that could be spread in the circulatory system), canine massage is not advised.
Looking forward to having you join the workshop!
---
Lecture Publish Date: Sunday June 25th
Video Submissions Due Date: Sunday July 2 @ 12pm noon PT
Feedback & Questions Video Publish Date: Wednesday July 5th
---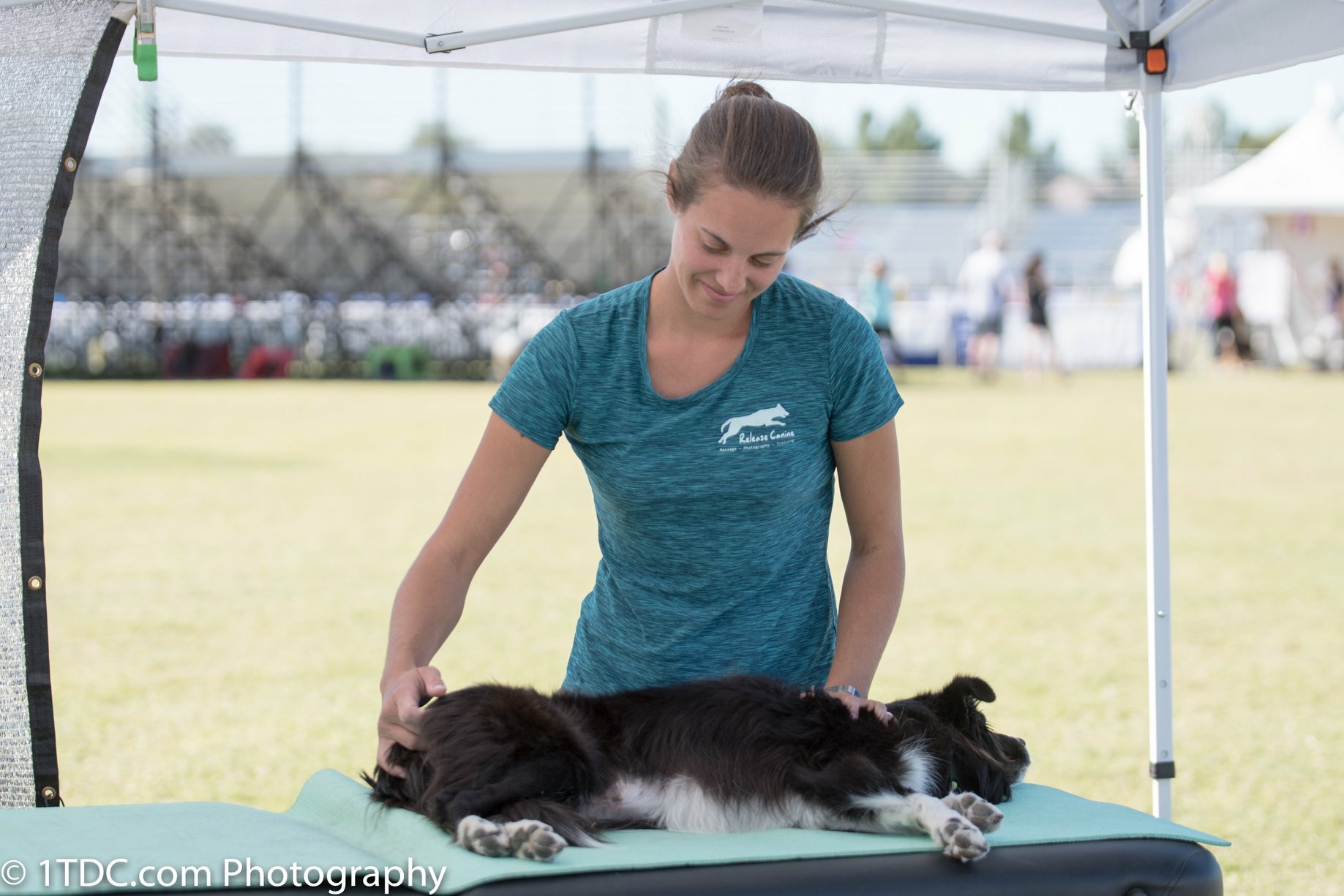 Guest Instructor: Aleks Woodroffe