Course Details
What do you get when you combine air movement, target odor, strategic hide placement, and setup strategy? You get a dog who understands how to search effectively!
Dogs naturally understand what odor is. However, not all odors behave the same. If you are searching for essential oil, the odor will be lofty and will form large scent cones that rapidly change with air movement. This means that your dog actually has to start to problem solve SOONER because they initially get information farther away from the hide. We can use our understanding of air flow to put the dog into searching situations that give them the primer to solving the riddles of big, buoyant odor. That is what this class is about!
It doesn't stop there. In our human minds we like to picture scent cones as continuous things that point to source and we can negated the circular nature of air flow and how changeable conditions can be. When we forget these things our dogs get stuck in trapping odor and as handlers, we may not see our dogs trying to work through and get out of diffuse odor pools. This class deals with that too!
You will learn the science behind air flow and will take steps to learn to understand how to make it work for you. We will let our dogs work in a way that helps them to problem solve and then will understand what we need to do as handlers to keep them from spinning their wheels. This class will deal with both wind/HVAC and thermal influences.
Setup examples will be given, however this class is meant to be exploratory in nature.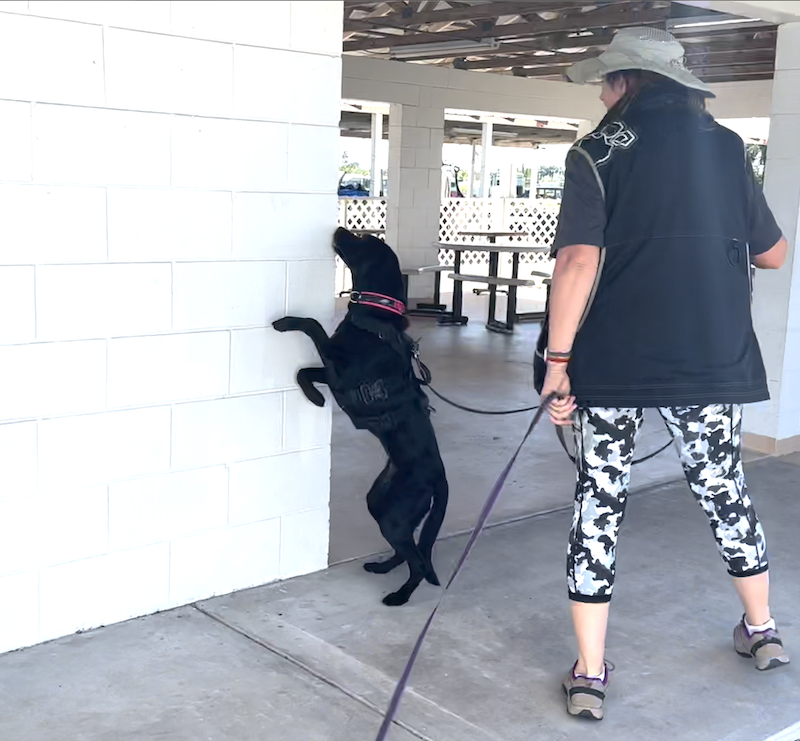 Teaching Approach
Each week a series of lectures will be released (usually 3 to 5). The lectures will be a combination of supporting theory and setup examples. This class is exploratory, not prescriptive. The instruction will be written with short videos of example searches. The student will need to adapt the example to their own situation. There will be scientific information in lectures. Lecture videos may run from 1 to 4 minutes long, with the average between 1-2 minutes. The lectures are designed to help a student understand the purpose of the topic and how its application might vary by dog. Care is taken so that learners who learn by both watching and reading will be successful.
This class will have a Teaching Assistant (TA) well versed in Scent Theory and course content available in the Facebook discussion group to help the bronze and silver students! Directions for joining can be found in the classsroom after you register.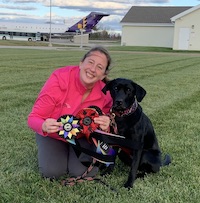 Instructor:
Stacy Barnett
Stacy Barnett is a top nosework competitor and trainer, being the first handler to title multiple dogs with multiple Summit Level titles in the National Association of Canine Scent Work (NACSW), (Judd SMTx3, Brava SMTx2). Stacy has been a faculty member at Fenzi Dog Sports Academy since 2015 (Click here for full bio and to view Stacy's upcoming courses)