Course Details
A top concern of many handlers are distractors placed inside a container or placed in the search area (typical in AKC Scent Work). These are INTENTIONAL distractors and need to be trained! Containers already have their challenges with undesirable antics and distractors increase the rate of errors or antics. It's very easy for dogs to fall for a novel odor especially in a novel search area. Novel odor, usually food or toys, are actually competing reinforcers for your dog.
It's important that we train for these distractions early in the dogs training. It becomes a discrimination game where we test these distractors against target odor.
First we need to ensure our dogs have a high value for odor. Target odor MUST be better than novel odor. Target odor MUST equal high value reinforcement.
Then we will use informal drills to test and build value for odor with a high rate of reinforcement.
Putting it together we will implement handling that will empower our dogs to self-solve the situation and walk on by to dismiss those distractors!
---
Note: This is a repeat workshop that has run previously under a different course number. Please review your workshop library to make sure this would not be a duplicate purchase.
---
Watch the Trailer
---
Lecture Publish Date: Sunday Jan 15th
Video Submissions Due Date: Sunday Jan 22nd @ 12pm noon PT
Feedback & Questions Video Publish Date: Wednesday Jan 25th
---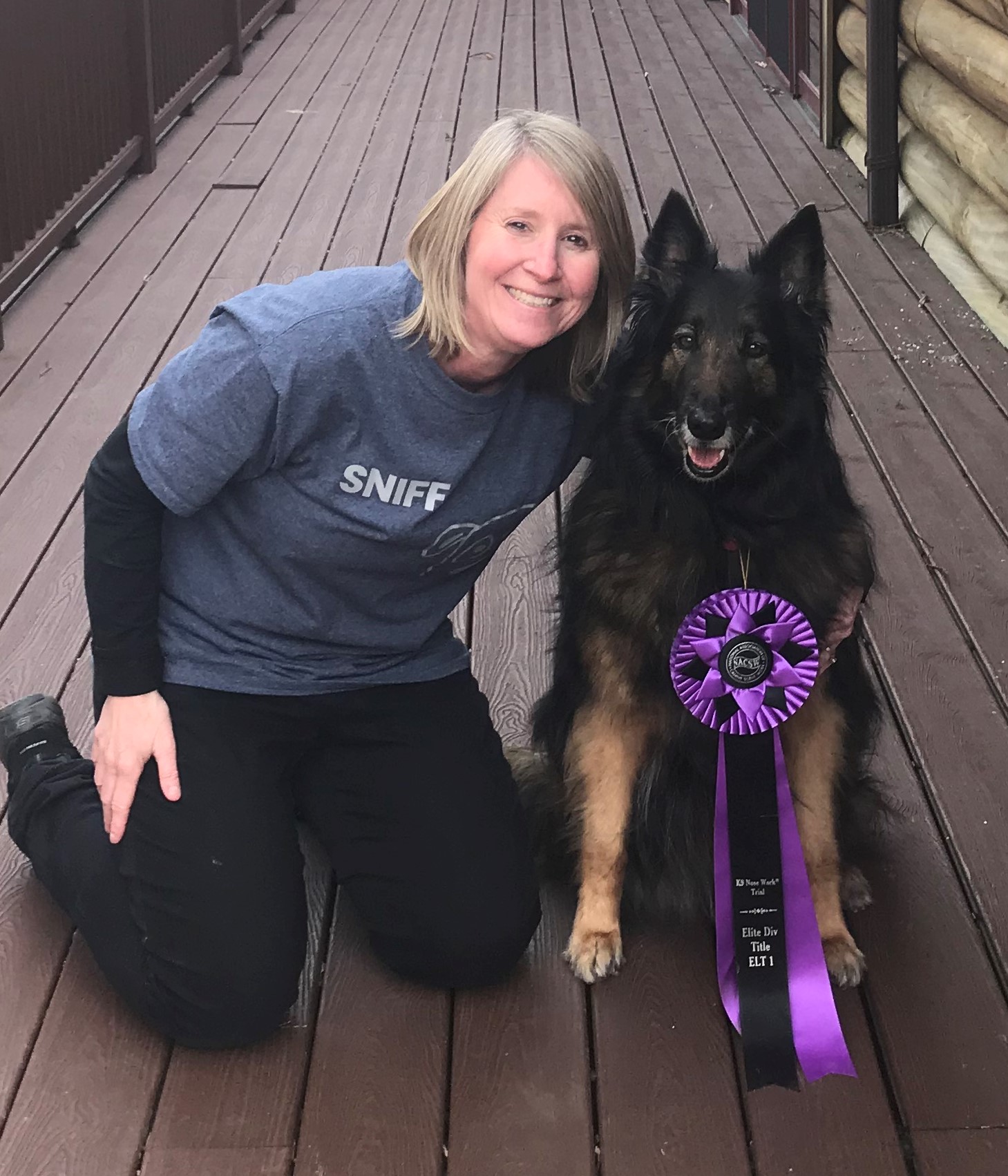 Instructor:
Julie Symons
Julie Symons (she/her) has been involved in dog sports for over 25 years. Starting with her mix, Dreyfus, in flyball, she went on to train and compete in conformation, agility, obedience, herding and tracking with her first Belgian tervuren, Rival. Rival was the first CH OTCH MACH Belgian...(Click here for full bio and to view Julie's upcoming courses)