Course Details
Wondering if there are changes you could make to your website to make it more effective? Know it's been a while since you've updated anything, and want to start the new year off right?
You could pay a professional for a website review and recommendations… or you could Join Melissa for the workshop! In this workshop Melissa will walk you through the key elements you should review at the start of the year to ensure your site looks up-to-date. Then we'll cover the little tricks that can take your website from looking puny to professional!! Make these changes and help your website work for you — regardless of the platform or tools your site is built on.
Working students will get the chance to implement the tips Melissa shares and then share a website page for feedback!
Watch the Trailer:
---
Lecture Publish Date: Sunday Jan 8th
Video Submissions Due Date: Sunday Jan 15th @ 12pm noon PT
Feedback & Questions Video Publish Date: Wednesday Jan 18th
---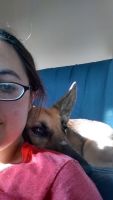 Instructor:
Melissa Breau
Melissa (she/her) is FDSA's resident marketing geek. She teaches two classes here at FDSA: Marketing for Pet Professionals and Building a Wordpress Website.