Course Details
So you want to train dogs for a living… but where do you turn to find new clients? And how do you get them to hire you?
In this workshop Melissa will discuss how to take your understanding of training plans and use those same principles to create a marketing plan for your business.
Whether you're new to teaching or you've been in the game for a while and just need to give things a boost, this workshop will help you understand how marketing can help you work with awesome clients you love and help you make a good living doing it. We'll also talk about ways to be more efficient with your marketing, so you can check it off your to-do list and get back to other things.
We'll cover:
- Where most people go wrong
- Evaluate what's working for you now (and what's not)
- Discuss new ideas for improving the effectiveness of your marketing efforts
- Look at new research on what marketing techniques are most effective for dog trainers, based on a survey of your peers!
You'll walk away with a better understanding of how marketing works and new ideas for bringing in new clients. Working students will work through specific exercises and then submit their work for feedback.
*Based on updated content from Melissa's Pet Professionals Workshop on marketing for pet professionals.
---
Note: This is a repeat workshop that has run previously under a different course number. Please review your workshop library to make sure this would not be a duplicate purchase.
Watch the trailer
---
Lecture Publish Date: Sunday July 31st
Video Submissions Due Date: Sunday Aug 7th @ 12pm noon PT
Feedback & Questions Video Publish Date: Wednesday Aug 10th
---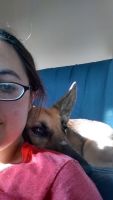 Instructor:
Melissa Breau
Melissa (she/her) is FDSA's resident marketing geek. She teaches two classes here at FDSA: Marketing for Pet Professionals and Building a Wordpress Website.