Course Details
This workshop is for dogs and handlers who want to learn, or improve their skills in the specialty games of dock diving: games like Air Retrieve, Extreme Vertical, Hydrodash and Speed Retrieve. This workshop does NOT cover skills exclusive to Distance dock diving events.
The lecture portion of this workshop will outline what the specialty games are and the key components of each game. We'll go over how to introduce these games to new dogs, and common issues seen in experienced dogs so that you'll be able to troubleshoot, and address problem skills or training holes directly. Included in this workshop are:
- Foundation skills for new dogs
- Confidence building exercises
- Troubleshooting Tips
- Patterns for building more reliable, powerful, and consistent jumps in the specialty games
- Conditioning exercises to improve form, strength and speed
Working students for this workshop will need access to a dock with appropriate, safe traction and water body (pool or pond/lake), and the equipment for the specialty game that interests you (as well as any helpers required to operate the equipment). You'll first review the workshop lecture, then head to the dock to incorporate the new tips into your training session. Video this training to submit clips which I will then review for the video containing personalized review!
---
Note: This is a repeat workshop that has run previously under a different course number. Please review your workshop library to make sure this would not be a duplicate purchase.
Watch the trailer
---
Lecture Publish Date: Sunday July 17th
Video Submissions Due Date: Sunday July 24th @ 12pm noon PT
Feedback & Questions Video Publish Date: Wednesday July 27th
---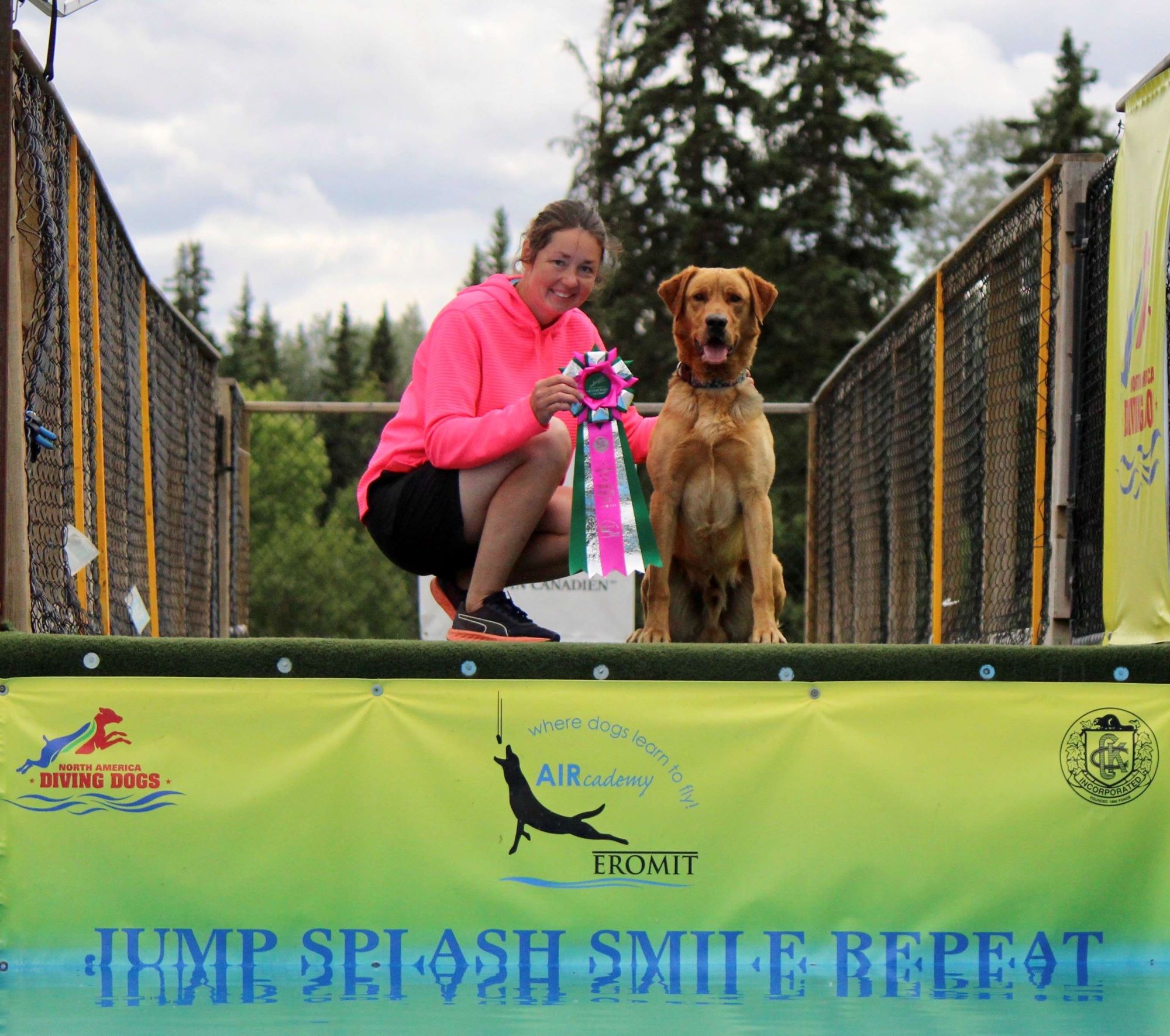 Instructor:
Erin Lynes
Erin (she/her) is a Karen Pryor Academy Certified Training Partner, North America Diving Dogs judge, CWAGS scent judge, and breeder of performance focused Labrador Retrievers under the "Eromit" kennel name. Erin's journey in dog sports began as a junior handler, ...(Click here for full bio and to view Erin's upcoming courses)