Course Details
A common training challenge is teaching your dog to not re-indicate on a previously found hide. Can dogs actually remember what they have found? Yes! However, dogs will vary in their ability to process this distinction. The higher you move up the levels, the more hides there can be in a search area. Dogs need clarity that a found hide won't pay again so that they are motivated to seek out more hides.
The key to training this concept is with consistent communication and a desire to find more!
In this workshop we will cover routines you can use to communicate that a hide will not pay again, as well as how you will respond if they re-indicate. We will also cover some common pitfalls that can make it more difficult for your dog to learn this concept.
The goal is to enable their focus for finding NEW hides and to gain efficiency in the search. The end result? A dog who can distinguish between new hides and found hides so that you both can smoothly move on with your search!
This workshop is suitable for teams just starting to work multiple hides or dogs who consistently go back to found hides instead of seeking out new/unique hides!
---
Lecture Publish Date: Sunday May 22nd
Video Submissions Due Date: Sunday May 29th @ 12pm noon PT
Feedback & Questions Video Publish Date: Wednesday June 1st
---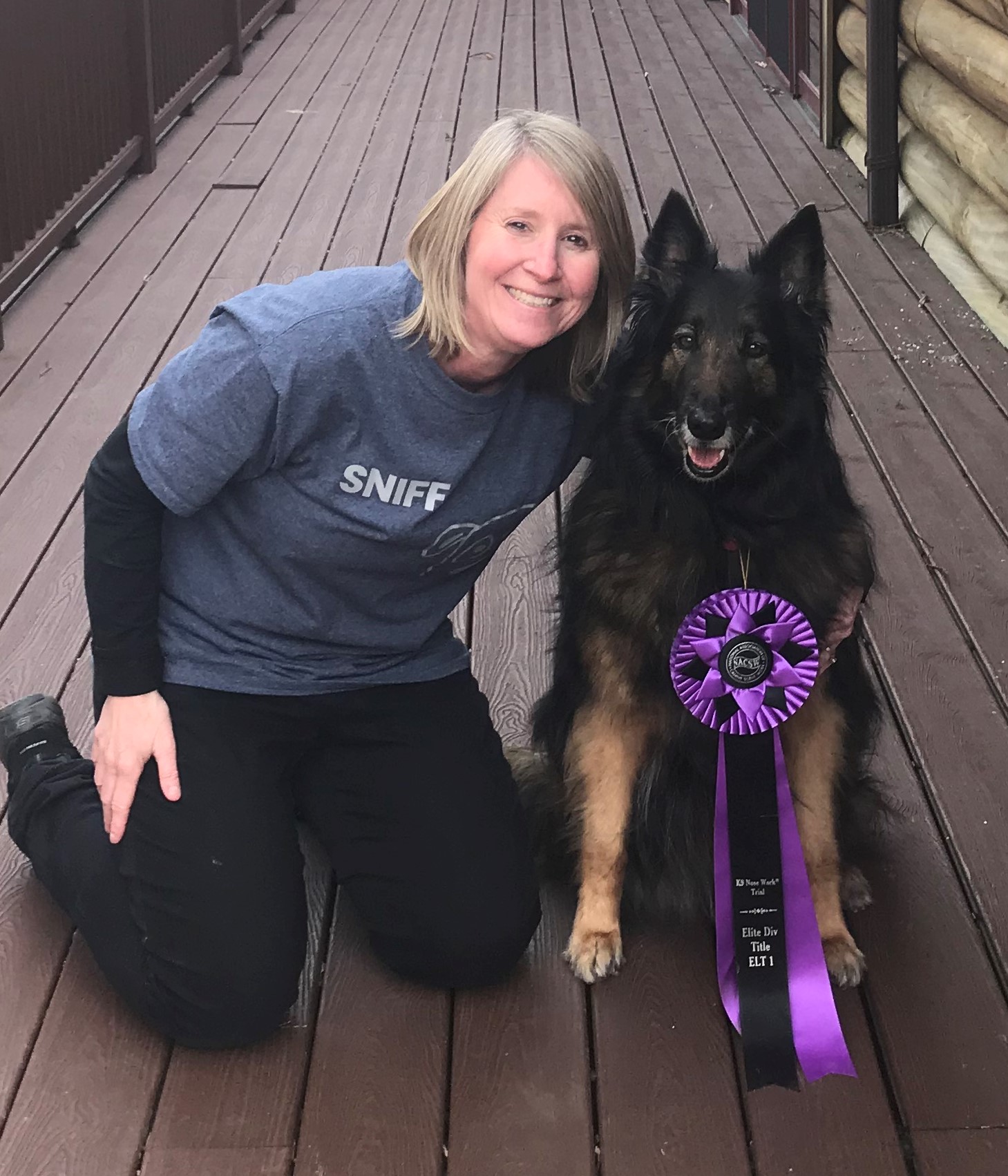 Instructor:
Julie Symons
Julie Symons (she/her) has been involved in dog sports for over 25 years. Starting with her mix, Dreyfus, in flyball, she went on to train and compete in conformation, agility, obedience, herding and tracking with her first Belgian tervuren, Rival. Rival was the first CH OTCH MACH Belgian...(Click here for full bio and to view Julie's upcoming courses)