Course Details
Putting Your Best Foot Forward! Join Holly for an in-depth conversation about how to ensure that your first trialing experiences are as successful and rewarding as possible! We will discuss early trial preparation training tips, acclimation strategies, and considerations for deciding when you are ready to take the plunge into competition. We will also discuss becoming familiar and fluent in the rules, practices, and cultures of the venue that you chose to participate in.
Putting thought into the little details that can have big impact on your day can go a long ways towards ensuring your success! We will discuss packing, planning, and management for trial day. Additionally, we will talk about search strategies that will help you have the best outcomes possible!
To round out our discussion, we will talk about strategies for learning from your experience. Keeping a healthy perspective is everything! Learning from our successes and challenges helps us better prepare for our next event. This will be a fun overview of competition that help you feel excited and prepared for your early forays into the sport!
---
About the Instructor: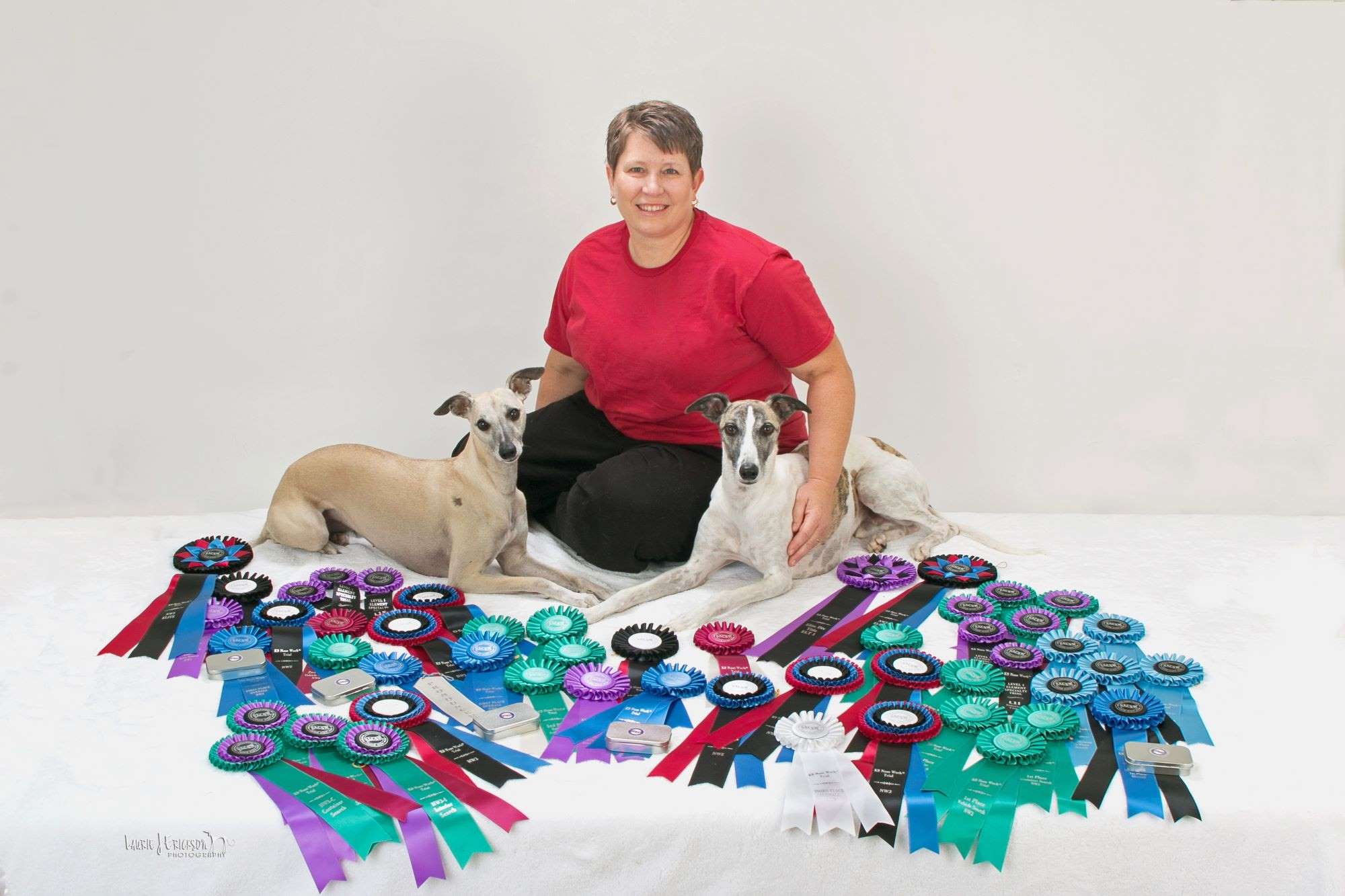 Holly Bushard (she/her) is a dedicated competition detection coach, competitor, and judge. Her foundation began as a narcotics detection handler and rapidly expanded when she discovered the joy and excitement of competition scenting sports. Now, Holly coaches full time, actively judges for three venues (NACSW, AKC, and CPE) and competes at the highest levels of the sport whenever time allows. She has successfully competed at the elite level with three different dogs and was privileged to be partnered with the first whippet to achieve an Elite Championship in NACSW. She enjoys playing at Summit Level with her beloved Mahto.
Holly enjoys breaking scentwork skills down into small pieces and constructing drills and exercises that focus on specific talent sets. She loves concentrating on increasing joy and confidence in the game for teammates on both ends of the leash. Holly's students excel in the sport.
With a background in shelter work, a history of fostering dozens of dogs, over 20 years of experience as an instructor, 10 years as a therapy dog evaluator, and a competitor in obedience, agility, rally, and scent sport, Holly has the experience needed to be a creative and invested problem solver.