Course Details
In this presentation Lucy will cover applying the principles of shaping a behavior to develop, improve and troubleshoot the alert in scent detection. These concepts apply whether you are training a specific behavior or are using what many refer to as the dog's "natural alert". Both are fine but if you are rewarding the dog, then you are, by default, training the alert! Find out how to help you dog communicate with you better and learn to troubleshoot some of the more common issues associated with the alert behavior.
---
About the Instructor: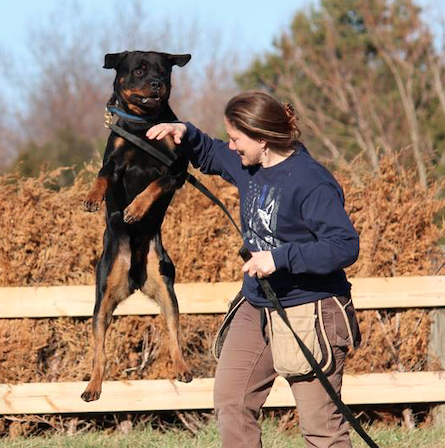 Lucy (she/her) has a lifetime of experience working with and training a variety of animals. She is a professional working dog trainer and instructor as well as a lifelong student of dogs and dog training. Her educational background as a scientist as well as her extensive experience training and handling working and sport dogs allows her to effectively teach both the art and science of dog training to her students.
Lucy began her career of training and handling dogs professionally by training numerous personal dogs for wilderness search and rescue as well as land and water human remains detection. As a SAR dog handler, she has deployed for missing person cases in both urban as well as remote wilderness locations. She has instructed at conferences, given seminars and has served as the training director for several search and rescue teams and provided training and instruction to countless SAR dogs and their handlers.
In addition to her work as a search & rescue dog handler and trainer, Lucy also handled several dual-purpose police canines during her career as a police officer. All of her working dogs were raised by her from puppies. Lucy was a state certified police canine instructor and held certifications from national, regional and state level police canine organizations. Lucy's dogs have received recognition for their successful efforts in search and rescue as well as detection and evidence recovery.
In 2011 Lucy took a full-time instructor position with the Randy Hare School for Dog Trainers and assisted with teaching canine detection "train-the-trainer" schools to police, military and professional dog trainers throughout the country. In addition Lucy also served as a trainer for Find Em Detection Dogs, a Colorado based business that provides trained dog for conservation research projects throughout the country.
In 2015 Lucy combined most of her teaching and training endeavors into her own business, Front Sight K9, located in North Carolina. Through this business Lucy continues to train working dogs primarily in various detection venues. She also provides coaching and training to sport dog enthusiasts. Lucy has been an instructor for the Fenzi Dog Sports Academy since 2013 and teaches online classes in tracking and nosework. She was a NACSW nosework judge and trains and competes with her own dogs in a variety of sports including obedience, tracking and IGP/schutzhund.
In 2017 Lucy was contracted by American Humane to train service dogs for their Pups4Patriots Program. Through the program service dogs are placed with military veterans diagnosed with post-traumatic stress (PTS). Lucy selects dog candidates, trains them for service work and then conducts a training school during which the veterans are paired with and train with their new service dog partners.
Lucy has a lifetime of experience training dogs for a wide variety of tasks and behaviors. She is a student of dog behavior and has a science based approach to both training tasks as well as modifying behaviors. She has over 20 years of experience coaching and teaching dog training and behavior. Her goal, in teaching both dog and human learners, is to define very specific training goals and then break those goals down into achievable steps. Those steps, through successive approximation, are to develop a skill or modify a behavior using the principle of applied behavior analysis. Her training methods emphasize positive reinforcement strategies and her goal is to teach and train in the clearest, most efficient and most humane way possible. Not to merely get the animal to perform a behavior but for the animal to understand the behavior and perform it with the fluency necessary for the environment that the task will be performed in.