Course Details
There's no denying it - NW3 trials can be pretty nerve wracking! At this level the dog and handler team are tested on their advanced skills, search strategies and mental preparedness. Trust me - it does get easier with experience and you will start to welcome the challenge!
In this presentation, Julie will share how to gain confidence in your dog's skills, finesse your search approach and push back those fears. By building on your dog's strong foundation of odor value and hunting, you will develop a stronger trust and clearer understanding of your dog's abilities.
---
About the Instructor: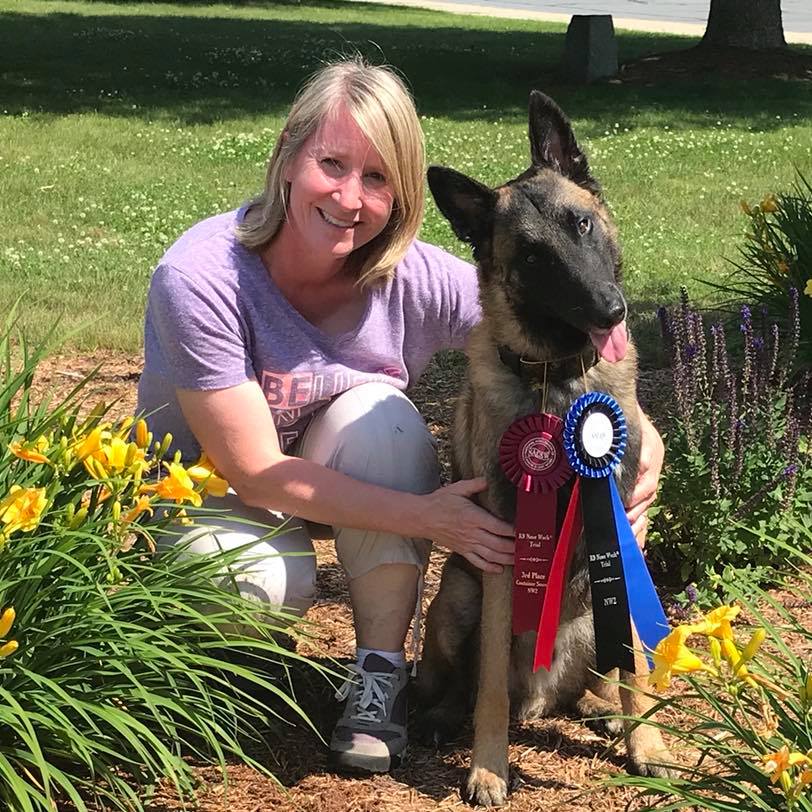 Julie Symons (she/her) has been involved in dog sports for over 25 years and prides herself on the versatile accomplishments she has earned with her dogs. She has earned HITs across four different sports with three dogs and earned Championships in Obedience, Conformation, Agility and Nosework.
Her passion for dog training grew out of the incredible journey she shared with her first performance dog Rival. She was her Novice A dog and together became the first CH OTCH MACH Belgian Tervuren.
Through their journey, Julie learned how wonderful the bond can be with our canine partners and all that was possible to accomplish together. After the thrill of earning a TDX and immersing herself in Nosework with her next dog Savvy, Julie's love for scent sports intensified. She has been coaching Nosework teams since 2014, is a co-creator and judge for the FDSA virtual NW TEAM program and is a retired AKC licensed Scent Work judge.
Along with being a faculty member at FDSA, Julie is owner of Savvy Dog Sports, Inc where she teaches in-person Foundation, Nosework and Agility classes. She is a consummate learner, an energetic instructor and skillful at problem solving. Julie brings a wealth of experience to her students; her success across multiple sports is built on solid foundation skills and effective communication.
Julie currently shares her life with 3 dogs:
Savvy who is now retired, has earned a CH, ELT-CH, MACH2, UD, TDX, VCD3 and many other NW titles.
Drac who is continuing the versatility work, has earned his TD, HSAd, OA, AXJ and ELT-3 titles.
Moxie is the youngest member already racking up many accomplishments including a CH, HSAd, OA, OAJ and ELT-1 titles.
Besides the joy in reaching her competition goals and those of her students, Julie is most content when out on a trail hiking with her dogs and spending time at home with her husband and son.