Course Details
In this course, dog-and-handler teams will be able to work on whatever areas they feel could use a bit of coaching or guidance. Are you feeling like you aren't progressing in a skill or behavior? Maybe there are skills or tricks that you would love to train but not sure how to get started? Maybe you got started and now are struggling to complete the process. Choreography got you down? Sequences aren't working well? Heeling not as snazzy as you would like? Want to get more precision and accuracy? Struggling with duration? Julie can help!
Though this course is meant for those working in Freestyle or Rally-FrEe, there is a lot of crossover to other sports! And while lectures will focus on areas that tend to be problematic for handlers, such as eliminating hand cues, building value in positions, layering, transitions and timing of cues to benefit flow, handlers can get help and coaching on any area of MF or RF training they would like.
Bronze level students! What's in it for you! The gold students will bring a variety of topics, behaviors and skills, training issues and concepts to the threads. Observing these teams and applying what you learn to your own training will have a huge benefit to your own freestyle or Rally-FrEe journey. Silver students have the same benefits as bronze students and in addition, may ask unlimited questions and submit up to 2 videos for coaching.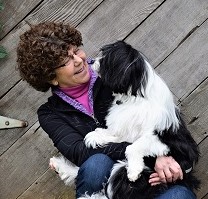 Instructor:
Julie Flanery
Julie Flanery (she/her), CPDT-KA has been working professionally with dogs and their handlers since 1993. She focuses on the needs of the dog and helping people form a strong relationship, through clear communication, and positive reinforcement. She has placed Obedience...(Click here for full bio and to view Julie's upcoming courses)