Course Details
This workshop is about being CONFIDENT in calling Alert on Inaccessible or High Hides in Competition! (focus on Deep and High)
Did you know that there is an optimal time to call Alert? Sure, it may seem straightforward... but it's only straightforward when you are sourcing straightforward hides! As the hides get more challenging, the Alert call in competition or in a blind situation becomes a risk assessment rather than just waiting for the dog to alert. The handler has to evaluate the information that the dog is giving and then make a judgement call. The timing of that judgement call requires an assessment of behavior of the dog, an evaluation of the search area, and an overall sense of risk and tolerance for a fringe call.
In this workshop we will decompose dog search behavior and evaluate the thinking process necessary to go into a call and will practice deciding WHEN we can comfortably call an inaccessible or elevated hide while still remaining fast and efficient.
The general outline of the lecture will include:
Why Inaccessible Hides are difficult to call... Risk and Air Flow
What is a "Fringe" call?
My Flow Chart for decision making when calling Alert in a blind situation
Airflow considerations... why the greater the complexity of the hide, the less "human precision" applies
What really IS bracketing?
Intensity is your Friend when hides are deep or high
What do you do when you are not sure?
Ideally working spots will be able to run practice on blind hides. If that is not possible, known hides can be substituted.
Watch the trailer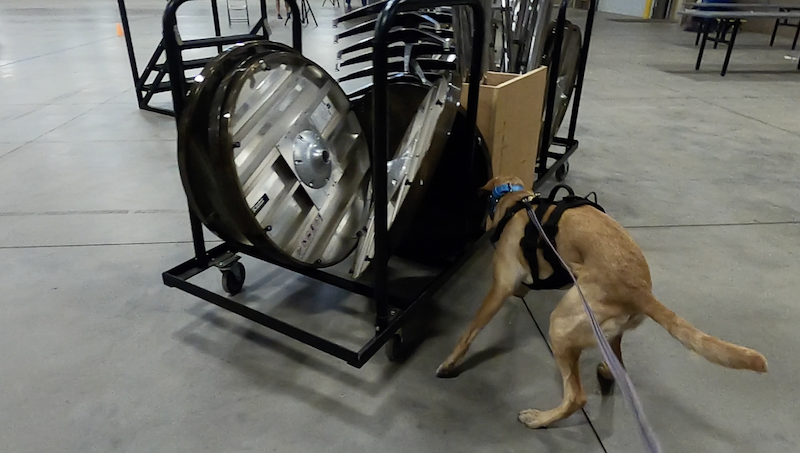 ---
Lecture Publish Date: Sunday December 5th
Video Submissions Due Date: Sunday December 12th @ 12pm noon PT
Feedback & Questions Video Publish Date: Wednesday December 15th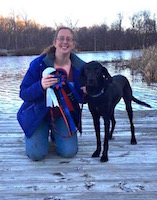 Instructor:
Stacy Barnett
Stacy Barnett (she/her) is a successful nosework competitor, being one of only a handful of teams titled through the Summit Level (SMT) in NACSW with her dog, Judd. In fact, she and Judd have earned THREE Summit titles (SMTx3)! Stacy is also an international clinician and AKC scent work judge. (Click here for full bio and to view Stacy's upcoming courses)