Course Details
As the owner of multiple dogs in their double digit years, each at various stages of 'aged to perfection', I understand the challenges that can come with having an older dog (or several!) This class is all about celebrating our older dogs and working within their abilities to maintain or regain physical strength, mental health and a joyful outlook. Let's make the most of every day we share together!
What is a senior dog anyway?
Commonly, giant breeds are described as seniors starting at 5 or 6 years of age; medium to large breeds at 7 or 8 and smaller dogs a little later in life. But this class doesn't require that your dog fits into any particular age frame. If you feel like your dog is starting to show signs of aging or even if this is just something you are worried about for the future, this class will help you be proactive in their senior care. If your dog is already deep into their retirement and teetering on becoming an antique, you are welcome here too. Anyone who is willing to really dive into the individual and changing needs of their dog will find this class useful.
Concepts of enrichment, conditioning, and husbandry skills will be our focus as we look at a series of games and exercises that can be modified to suit seniors of all abilities. There will be an emphasis on promoting what your dog CAN do and focusing on the positive! Older dogs often find patterns and routines comforting, so we'll examine how to provide the security of structure - but without turning life into a bore. We'll explore ways to add safe, interesting twists to their daily schedule that require little in the way of time or equipment, but add a lot in terms of joy and bonding and will bring a sense of purpose back to your training time together! And because older dogs often do require more veterinary and grooming care, but frequently grow less excited about these things with age, we'll spend some time making sure the care tasks you'll use most often are fun and doable for your dog.
This class is suitable for all levels of dogs and handlers. The conditioning exercises in this class are foundation level functional exercises which can be adapted to a wide range of dogs but are not meant to replace veterinary care for dogs with active injuries or rehabilitation needs.
Teaching Approach
Lectures will be released at the beginning of each week. Each week's topics will be divided into 4 categories:
A) Concepts on Training and Aging relevant to the class homework
B) Brain Games
C) Body Conditioning Exercise
D) Husbandry Skills
Lectures will contain written material which include descriptions of all exercises in detail, supplemented by short demonstration videos- generally one minute or less in length- selected to highlight specific parts of the exercise that are most important or helpful to introducing your dog to the exercise, or progressing.
In this class, the basic lesson plan and homework will begin the same for all students, but Gold students can expect to receive personalized modifications when suitable for their dog, which may be presented via written description or video example. Gold and Silver level student feedback is provided in a kind, supportive, and detailed format. Students may or may not get through all Conditioning or Husbandry Skill exercises during the 6 weeks of the class- progress will depend on their individual dog's current fitness level, past training history, and their individual personality- but all students who are able to practice short sessions two or 3 times a week should be able to participate in all of the Brain Games activities or a modification thereof.
*** Outdoor exercise and activities will be discussed and explained but each week will have exercises that are meant to be completed indoors. Teams in all climates will be fully able to participate in this class regardless of weather.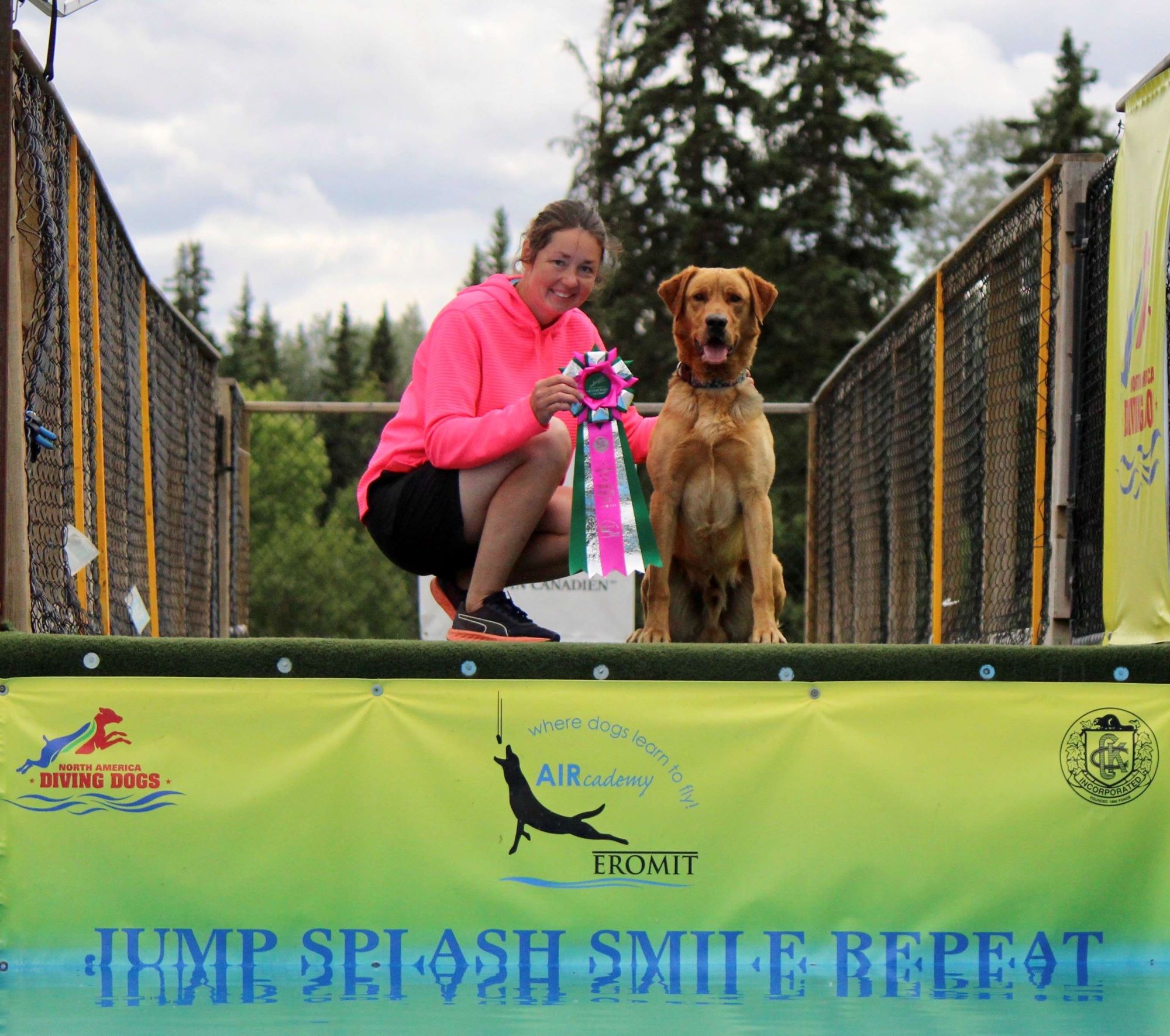 Instructor:
Erin Lynes
Erin (she/her) is a lifelong dog enthusiast from Quesnel, British Columbia, Canada. Erin is certified as a Karen Pryor Academy Training Partner, a Certified Profesional Canine Fitness Trainer, a Licenced Family Dog Mediator, and as a Cani-Fit Leader, ...(Click here for full bio and to view Erin's upcoming courses)