Course Details
You've probably heard this before … that training should be done with purpose and not just going through the motions. There is power in purposeful training! When we have purpose, we are energized, invested and focused! If we just go through the motions, we miss a lot of the benefits of a training session.
After the success of my Motivating Drills for Maintaining Skills course, I'm building on this series of 'Drills and Skills' to advance our training with purposeful search setups.
It's time to up the challenge and explore creative ways to set hides and set up our search areas.
Details will be provided for each drill - purpose (why), how to set up, what to expect and some boundaries/rules for each search! Setups will range from straight forward to more challenging! The intent of the drills will be to expose teams to new and different setups so that our dogs learn to work through different scent puzzles and challenges.
Teaching Approach
This class offers written lectures, no verbal lectures, and videos of varying lengths. It is rare that relevant speaking takes place within a video; they are designed to be watched and follow the ideas presented in the lecture. Lecture videos may run from 30s to 3 minutes long, with the average between 1-2 minutes. The lectures are designed to help a student understand the purpose of the drill and how it might vary by dog. Care is taken to keep lectures short. Each week 3 drills are rolled out at the start of the week. This class will work best for students who learn by reading text lectures, watching videos and who like having structured lesson plans.
This class will have a Teacher's Assistant (TA) available in the Facebook study group to help the Bronze and Silver students! Directions for joining will be in the classroom after you register.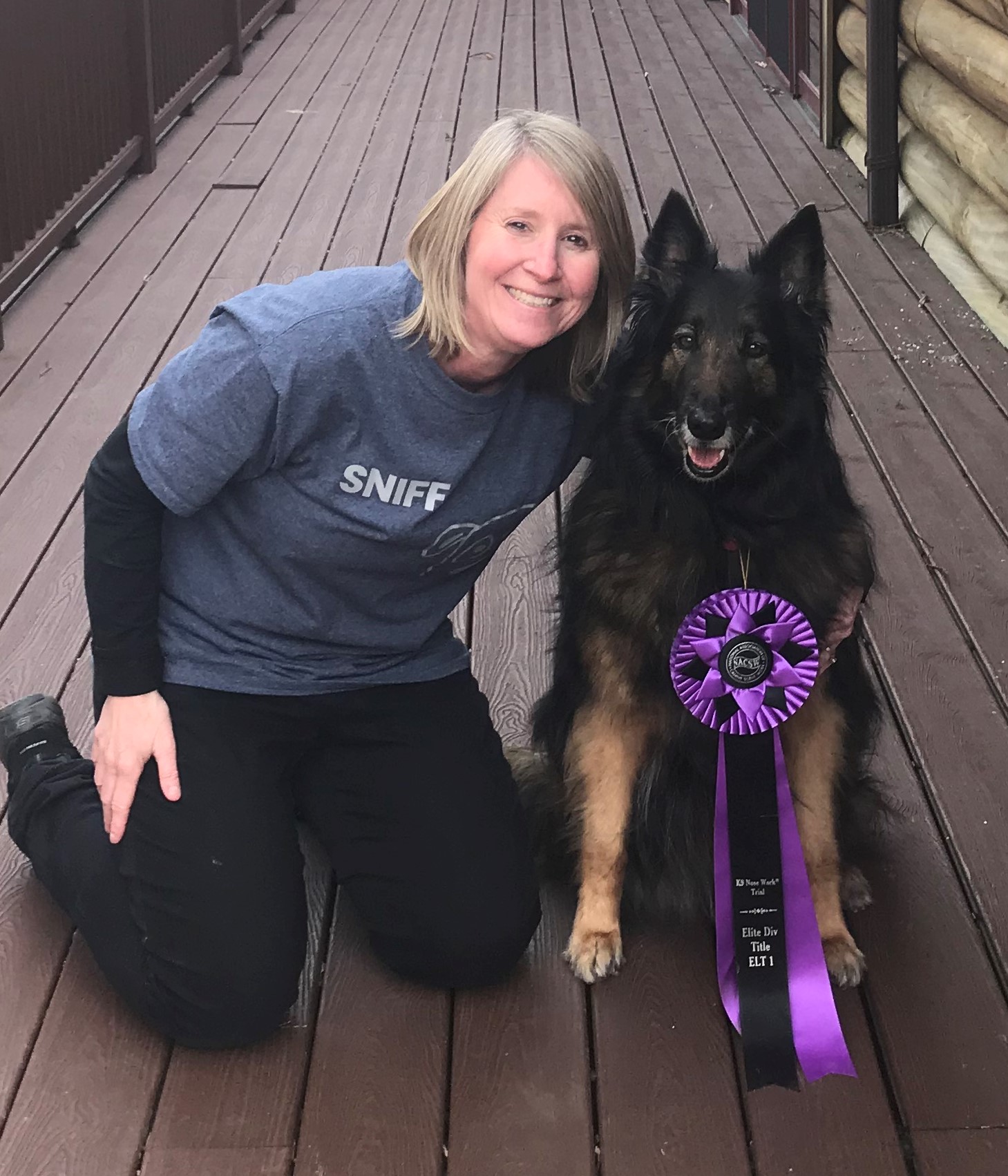 Instructor:
Julie Symons
Julie Symons (she/her) has been involved in dog sports for over 25 years. Starting with her mix, Dreyfus, in flyball, she went on to train and compete in conformation, agility, obedience, herding and tracking with her first Belgian tervuren, Rival. Rival was the first CH OTCH MACH Belgian...(Click here for full bio and to view Julie's upcoming courses)