Course Details
In this class you will learn the Photoshop tools and techniques that I have been using to create photo collages for my clients for over 20 years. The great thing about collages is you can make them with ANY subject, not just dogs. You can make a collage of your family photos or birds or wildlife or other pets -- if you can photograph it, you can collage it!
Collages can be created with photos from any source, from DSLR's and mirrorless cameras, to cell phone cameras, and even scans of old photographic prints!
NEW in 2023!
I have added lectures for Clone tool, Spot Healing brush, Content-Aware Fill, and other Photoshop retouching techniques, as well as exploring some of the new subject-extraction and AI tools released in the last few months.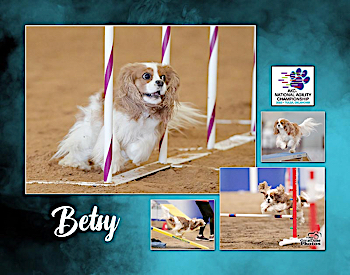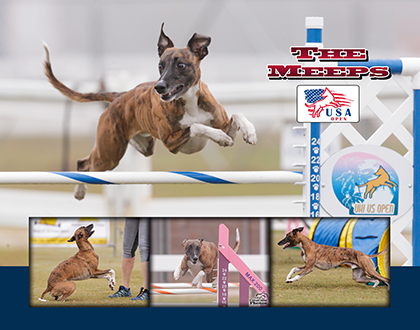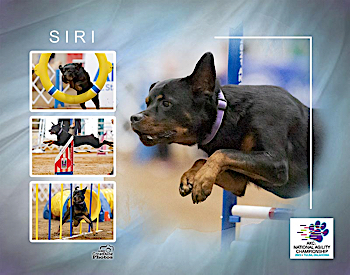 This is a Photoshop skills class. It does not include any elements of photo critique or photography instruction.
Teaching Approach
Due to the nature of the subject, this is a class delivered primarily via demo videos. Videos will have captions. There will be some written lectures as well.
Course material will be released once a week on Tuedays. Students can expect 1-2 assignments per week.
This class will NOT have a TA in the Facebook study group.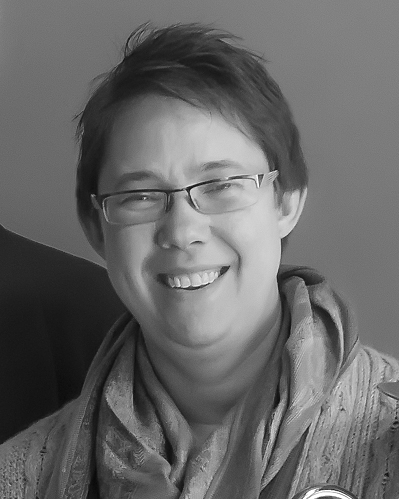 Instructor:
Amy Johnson
Amy Johnson (she/her) is the official show photographer for many of the premier agility events in the United States, including the AKC National Agility Championships, AKC Agility Invitational, USDAA Cynosport World Games, UKI US Open, and NADAC Championships, as well as numerous local trials, regional events, and breed national specialties. She has photographed a wide variety of dog sports, including agility, obedience, rally, and conformation. (Click here for full bio and to view Amy's upcoming courses.)