Course Details
The ultimate skill in sport detection is Sourcing. When a dog understand true sourcing, skills like working pooling, trapped, lofting odor or most any other challenging advanced skill becomes easy. Imagine calling "Alert" with confidence knowing that you are unlikely to hear the response, "Where".... Would't it be nice to just trust the dog's ability to get as close as possible to the hide?
You may be surprised but there is way more too this elusive skill than just putting the nose on the tin. Dogs who only know the two dimensional perspective of sourcing (nose on the tin), are way more likely to fringe alert away from source than dogs who have learned how to drive in and problem solve.
This class is intended to get your dog driving in to source. This training eliminates fringe (false) responses and creates a more efficient and effective searching dog. We will build all of the skills necessary to make your dog a Spectacular Sourcing Searcher!
Class content will help you to diagnose your Sourcing Issues and to setup drills, exercises, and searches to accomplish the course objectives.
In this course, we are going to address three things:
1. Building a solid foundation for green dogs to ensure good sourcing skills
2. Perfecting sourcing skills in advanced dogs in order to increase searching efficiency
3. Resolving sourcing problems
Sourcing is at its core, one of the MOST important skills that you can create with your searching dog. It's the very essence of finding a hide. Sourcing skills are what separate a well trained dog from a dog that doesn't really understand his job. This course is about driving efficiency into your searching!
NEW FOR October 2022: This class will have NEW lectures and exercises each week focusing on MOTIVATION which is the CORE of Sourcing. You will lean how to use your reinforcers more effectively and will increase your dog's motivation for source. There will be BOTH toy and AND food reward examples. Exercises will be applicable for both lower AND higher drive dogs.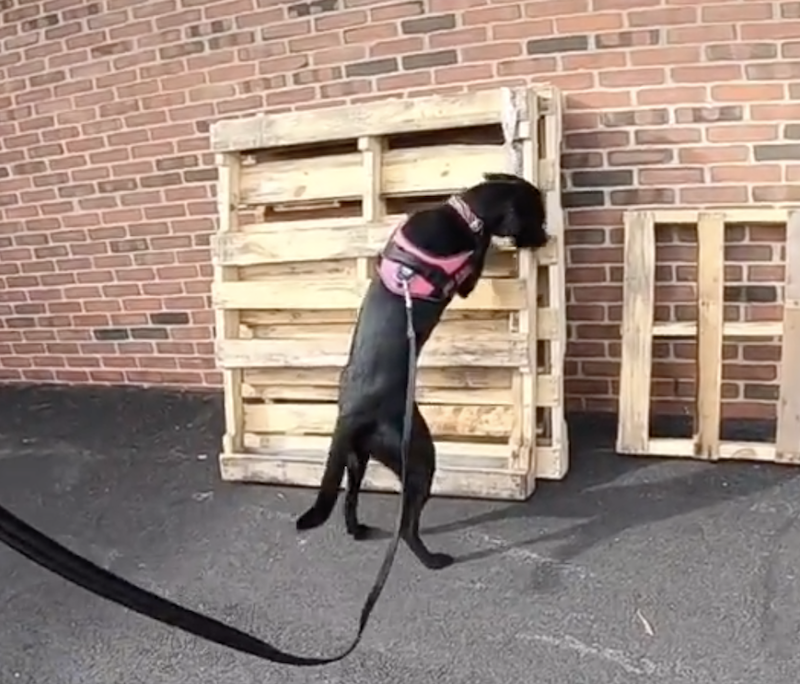 Teaching Approach
This class will be both conceptual and experiential with lectures that will tell you the WHY and the HOW you can apply the concepts. Part of the assignments are prescriptive, however the learner will need to draw conclusion from the prescriptive practice in order to apply it to day to day training. Learners will also complete assignments based on adapting the concepts to their situation. Learners will be encouraged to experiment with these concepts in order to best help their dogs. Lectures will be a combination of written text and videos. Some videos are as short as 30s and up to 3 minutes, with the average between 1-2 minutes long. There will be on average 3 to 5 lectures per week, however the first week will have more. Gold students will be allowed 6:00 of video time per week and will be expected to keep track of their time usage in their threads. This course is best for students who enjoy concepts and adaptation to their situation.
This class will have a Teaching Assistant (TA) available in the Facebook discussion group to help the bronze and silver students! Directions for joining will be in the classroom after you register.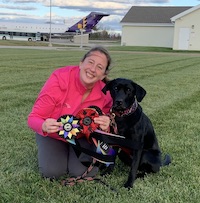 Instructor:
Stacy Barnett
Stacy Barnett is a top nosework competitor and trainer, being the first handler to title multiple dogs with multiple Summit Level titles in the National Association of Canine Scent Work (NACSW), (Judd SMTx3, Brava SMTx2). Stacy has been a faculty member at Fenzi Dog Sports Academy since 2015 (Click here for full bio and to view Stacy's upcoming courses)