Course Details
If you like to think of training as a game, then this is the class for you! If you have a busy schedule and are always on the go and finding your obedience training taking a back seat - come play and see how it's possible to fit in little pockets of obedience game training into your day!
This is not a skills class but designed to present many short, fun, and fast paced games for all levels of competition obedience training.
This course will cover games for retrieves, go-outs, pivots, setups, recalls, signals, impulse control and more! Time to throw out the predictability and build a love for the game of obedience! Some games will be "tried and true" and we'll also see what you can come up with too! We'll lose the formality and build enthusiasm by mixing things up and keeping everybody on their toes and paws! By adding "game training" and less predictability, we build relationship and transfer reinforcement to the act of playing!
With enjoyment comes speed and snappy responses! We will work on building speed going away and coming back - a really pretty picture to see in the ring! The faster your dog wants to come back the quicker their response/retrieve will be. First, we build energy and attitude for the game, and then precision is developed over time. We will work on never showing disappointment and learn to think about what could unintentionally squash momentum or speed. The idea is to not jeopardize speed and enjoyment for accuracy.
By approaching sessions in this manner, you will find it's easier to work on reducing your classic reward schedule. The games and movement refocus both trainer and dog to enjoy the activities and not so much the giving or taking of treats! Dogs may start to prefer engagement or toys over treats with these fast paced games. Your sessions will end with your dog wanting more!!
Teaching Approach
This class offers written lectures, no verbal lectures, and videos of varying lengths. It is rare that relevant speaking takes place within a video; they are designed to be watched and follow the ideas presented in the lecture. Lecture videos may run from 30s to 3 minutes long, with the average between 1-2 minutes. The lectures are designed to help a student understand the purpose of the exercise and how it might vary by dog. Care is taken to keep lectures short. This class will work best for students who learn by reading text lectures, watching videos and who like having structured lesson plans.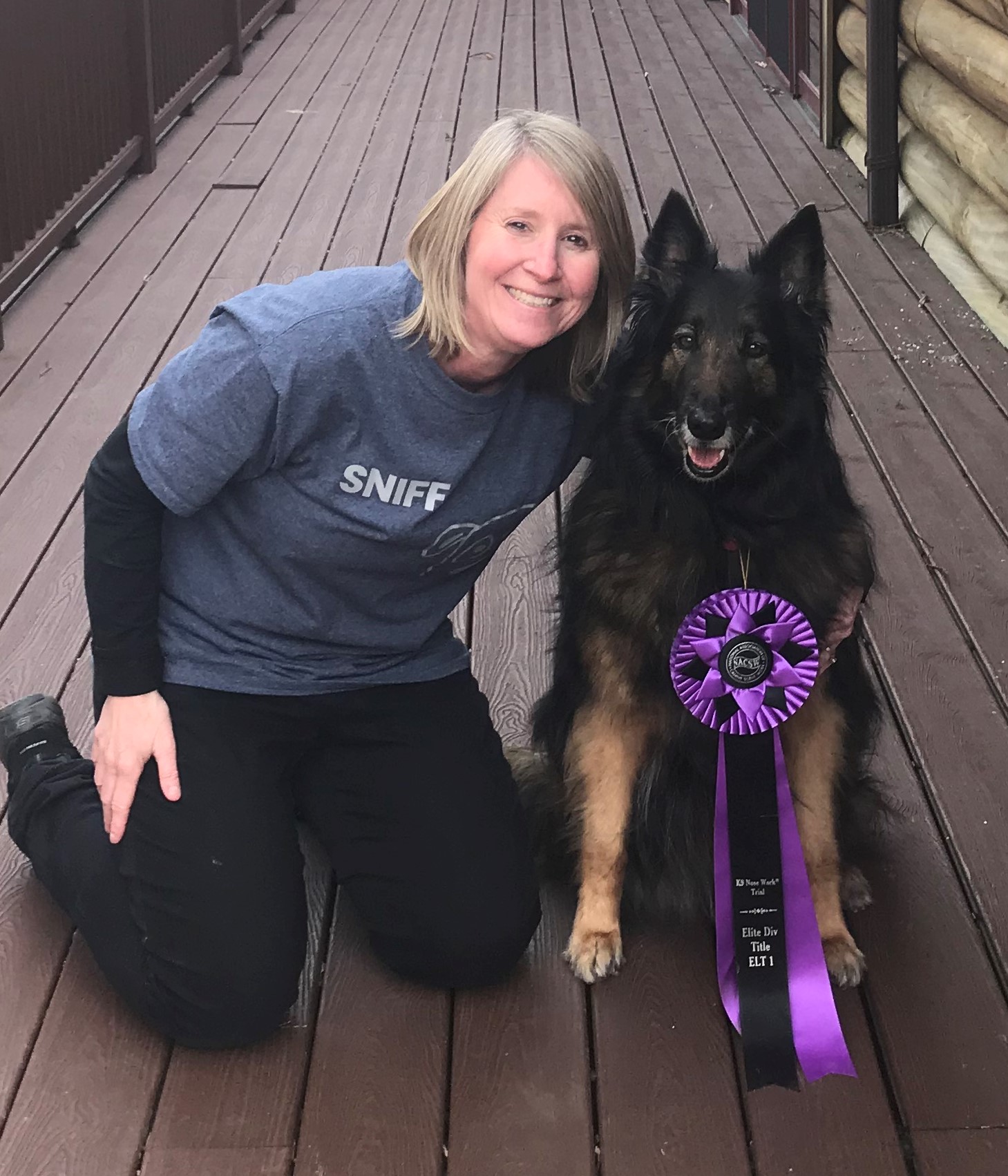 Instructor:
Julie Symons
Julie Symons (she/her) has been involved in dog sports for over 25 years. Starting with her mix, Dreyfus, in flyball, she went on to train and compete in conformation, agility, obedience, herding and tracking with her first Belgian tervuren, Rival. Rival was the first CH OTCH MACH Belgian...(Click here for full bio and to view Julie's upcoming courses)