Course Details
Confidence in Nosework isn't always best addressed by setting out hides and practicing searches. Sometimes we want to work on confidence and comfort in the search environment separately. We do this so that we don't spoil our dog's feelings about odor by associating it with stress, anxiety, and uncertainty. We want to make sure that searching for odor always "feels good". But what if your dog has environmental sensitivities? What if tight spaces or slippery floors are scary? That is where this class comes in!
In this class, Deb Jones and Stacy Barnett will take you through a two step process to address the common environmental sensitivities that we see in this sport. We will encourage CHOICE and CONFIDENCE through shaping and other approaches that nurture "brave" behaviors, and then we will transfer those behaviors directly to nosework.
Deb and Stacy will be alternating lecture weeks in order to break this class into "foundation work without odor" and "application with odor".
Get a handle on searching in New and Tight Spaces, Navigating Challenging Environments, and Working on Novel Surfaces! Give your dog the confidence and support he needs to become a nosework star! Join us in a unique experience and application not found in any other nosework class anywhere!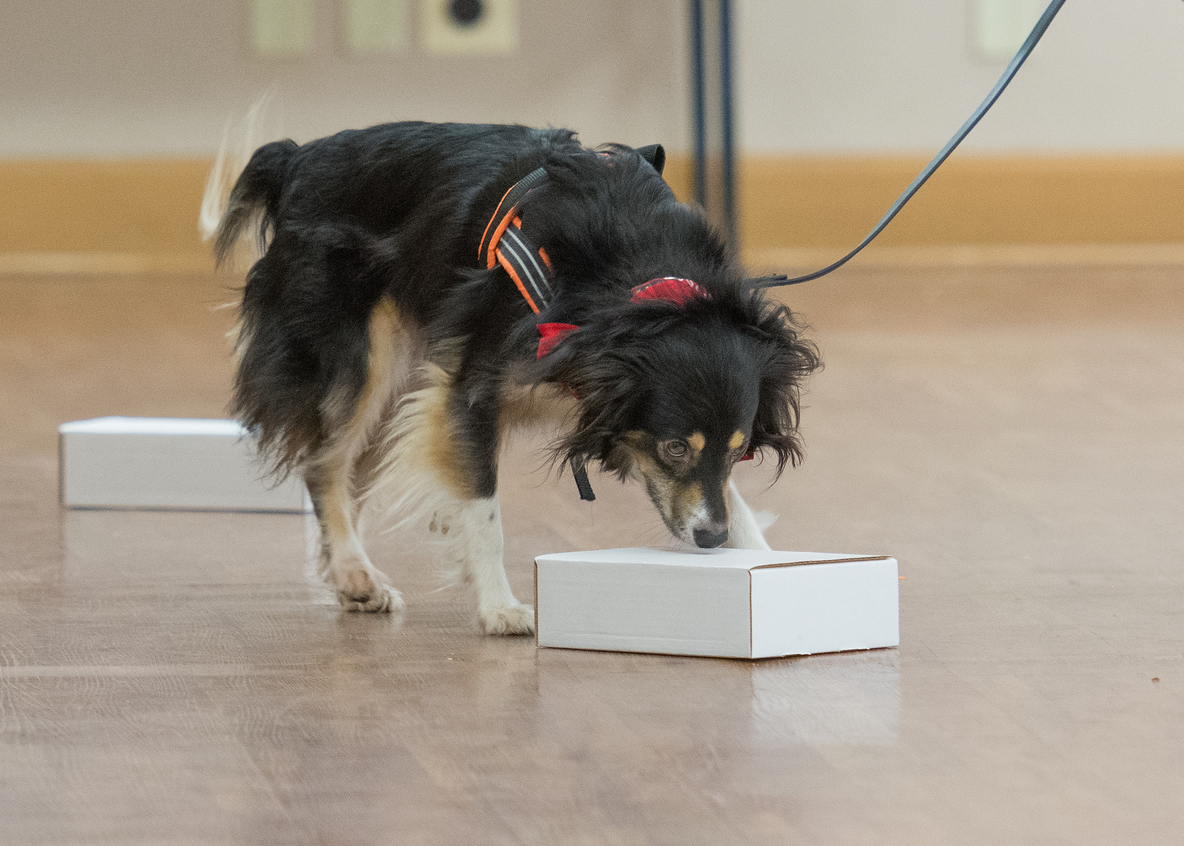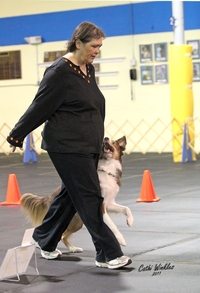 Instructor:
Deborah Jones
Deborah Jones, Ph.D. is a psychologist who specializes in learning theory and social behavior. She taught a variety of psychology courses at Kent State University for the past 20 years. Deb has been training dogs for performance events for the past 25 years and was an early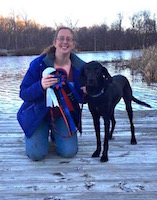 Instructor:
Stacy Barnett
Stacy Barnett is a successful nosework competitor, being one of only a handful of teams titled through the Summit Level (SMT) in NACSW with her dog, Judd. In fact, she and Judd have earned THREE Summit titles (SMTx3)! Stacy is also an international clinician and AKC scent work judge.