Course Details
This class is a "prequel" to the popular OB330 Obedience Games class (now in self study). This is not a skills class but designed to present many short, fun, and fast paced games for beginner competition obedience training. We will use the skills you already have and give you ways to practice that are fun and fast moving!
This course will cover games that will prepare you for future work when teaching the formal obedience skills such as retrieves, fronts, setups, recalls, stands, jumping, go outs, and more! It will also cover how to handle errors before they happen and why establishing some guidelines will build consistent and clear communication with our canine partners.
Each week 6 daily games will be rolled out with the objective to spend just a few minutes a day focused on a short fun "obedience based" training session. Planning for these short sessions will help with relationship, engagement, recalls, you name it! It doesn't take long to play with purpose every day!
By adding "game training" with less predictability and formality, we build relationship and transfer reinforcement to the act of playing!
Teaching Approach
This class offers written lectures, no verbal lectures, and videos of varying lengths. It is rare that relevant speaking takes place within a video; they are designed to be watched and follow the ideas presented in the lecture. Lecture videos may run from 30s to 3 minutes long, with the average between 1-2 minutes. The lectures are designed to help a student understand the purpose of the game and how it might vary by dog. Care is taken to keep lectures short. Each week 6 short daily games are rolled out. Pre-lectures are available before the class starts to prep for some of the games. A 1 minute unlimited homework video option is available, along with the standard 6 minutes option per week. This class will work best for students who learn by reading text lectures, watching videos and who like having structured lesson plans.
This class will have a Teacher's Assistant (TA) available in the Facebook study group to help the bronze and silver students! Directions for joining that Facebook group will be in the classroom after you register.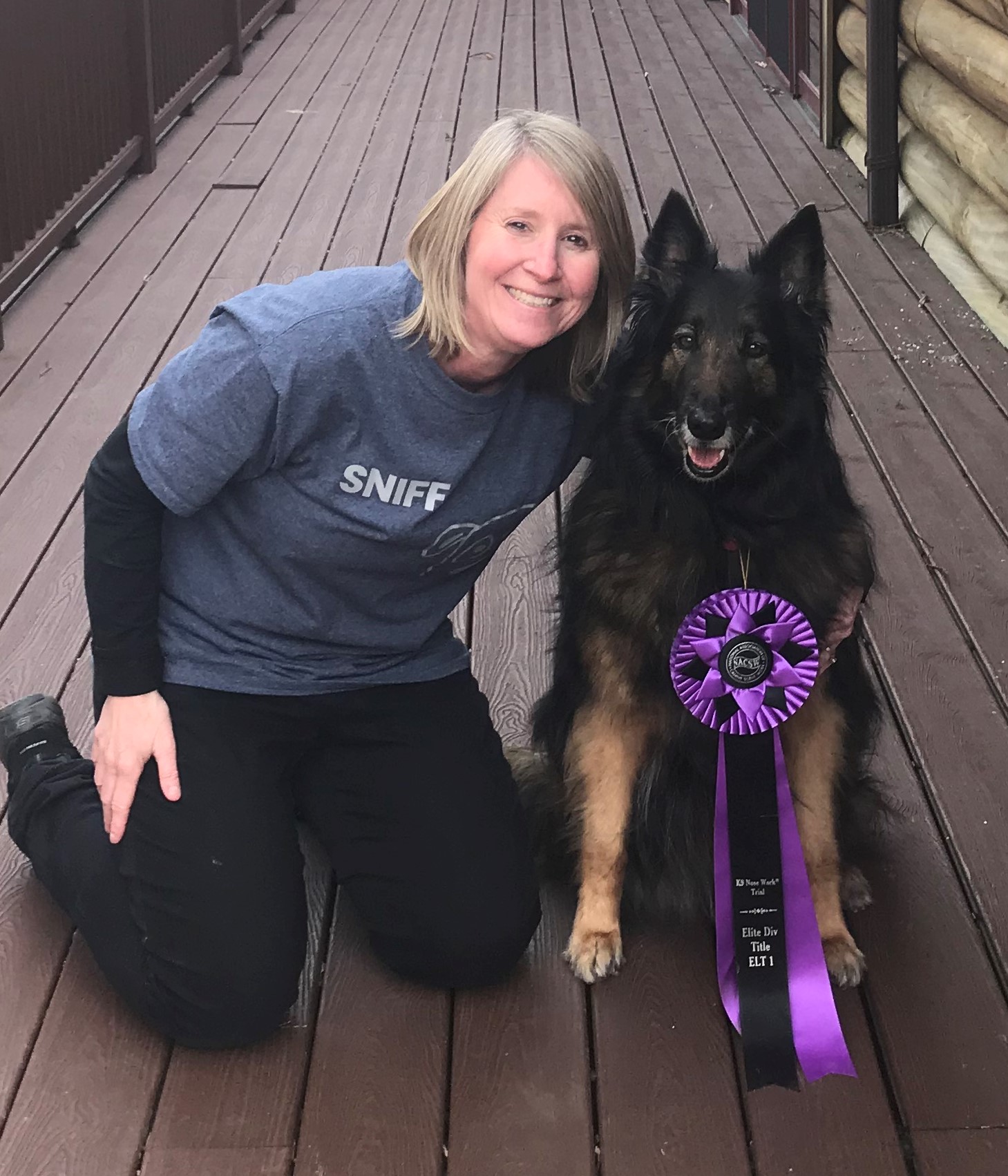 Instructor:
Julie Symons
Julie Symons (she/her) has been involved in dog sports for over 25 years. Starting with her mix, Dreyfus, in flyball, she went on to train and compete in conformation, agility, obedience, herding and tracking with her first Belgian tervuren, Rival. Rival was the first CH OTCH MACH Belgian...(Click here for full bio and to view Julie's upcoming courses)