Course Details
Did you know that dogs search with WAY more than just their noses? They will use all of the information available to them in order to find source. Dogs are thinkers. We can use an understanding of how they think to help to build, craft, and sculpt an efficient, powerful search dog. And like humans, each dog has different cognitive strengths. Effective nosework training is all about setting up hide situations in order to capitalize on their strengths.
Nosework is all about problem solving. In this class, we will use problem solving scenarios to get your dog REALLY thinking! When your dog problem solves, communication happens! By setting up challenges, not only do we educate the dog, but we educate our own eye.
In this class we will explore...
... how the dog thinks and uses cognition in searching
... how we can recognize how our own personal dog processes, stores, and uses information for the purpose of searching
... how we can maintain "balance" in our training so that we don't swing the pendulum too far in influencing our dog's training
... how to recognize when we need to shift our training strategies in order to re-balance our dog's tendencies
... how to set up searches in order to maintain this delicate balance. (YES! There will be training setups discussed in depth!)
... how to use hide placement to establish natural patterning with the dog so that the dog is less reliant on handler direction
In short... this is how Stacy trains her dogs and how she will teach YOU to be a thinking trainer with a thinking search dog!
This class will explore and build on our dog's natural cognitive capabilities....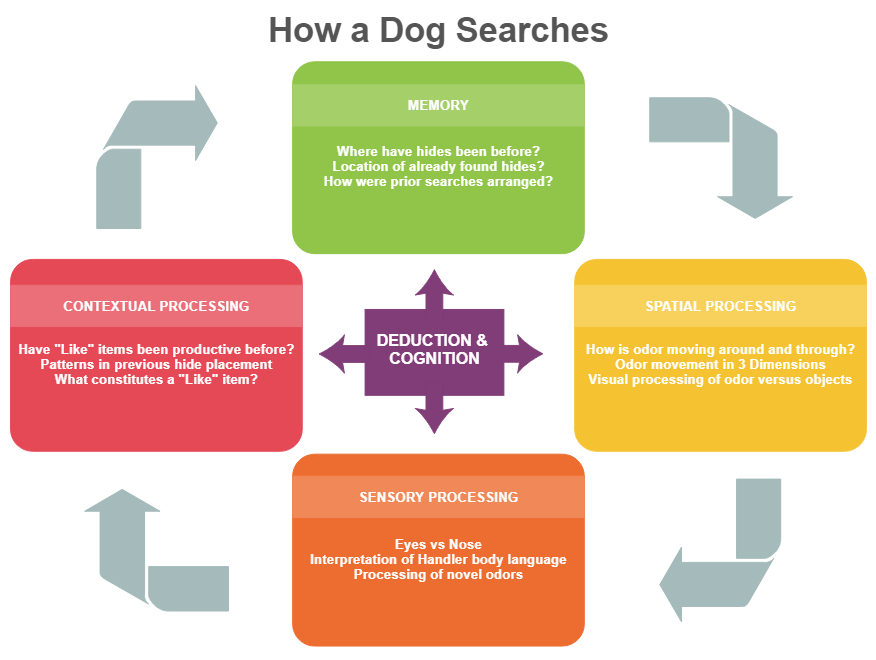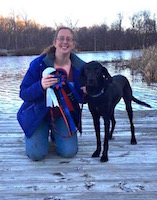 Instructor:
Stacy Barnett
Stacy Barnett (she/her) is a successful nosework competitor, being one of only a handful of teams titled through the Summit Level (SMT) in NACSW with her dog, Judd. In fact, she and Judd have earned THREE Summit titles (SMTx3)! Stacy is also an international clinician and AKC scent work judge. (Click here for full bio and to view Stacy's upcoming courses)