Course Details
I asked and FDSA responded!
I will be offering a Nosework Handlers Choice class and am VERY excited about it!
During this 6 week course, the handler can decide on WHATEVER it is that they want to work on for the duration of the course…..
Yes, that's right! Absolutely anything related to your dog's scent work journey can be covered! At the commencement of the class, the Gold participants will specify up to four distinct areas that they wish to focus on, which will then be progressed throughout the 6weeks.
This will be your chance to partake in a 'tailored' made class for YOU!
Here are some examples you could focus on:
- Teaching a trained indication
- Preparing for your first trials - develop the right plan for your team!
- NW3 training and strategy, new rules in affect January 2020!
- Preparing for and what to expect in Elite trialing
- New AKC rule changes and what they will mean to your team
- Handler Discrimination Scent Work
- Improving your handling
- Working on intentional or unintentional distractions.
- Keeping your training on track.
- Hide Placements - what is good, bad and what to expect at trials
- Polishing specific element search skills (containers, vehicles, interiors, exteriors, buried)
Lectures will be supplied as needed based on what people choose to work on.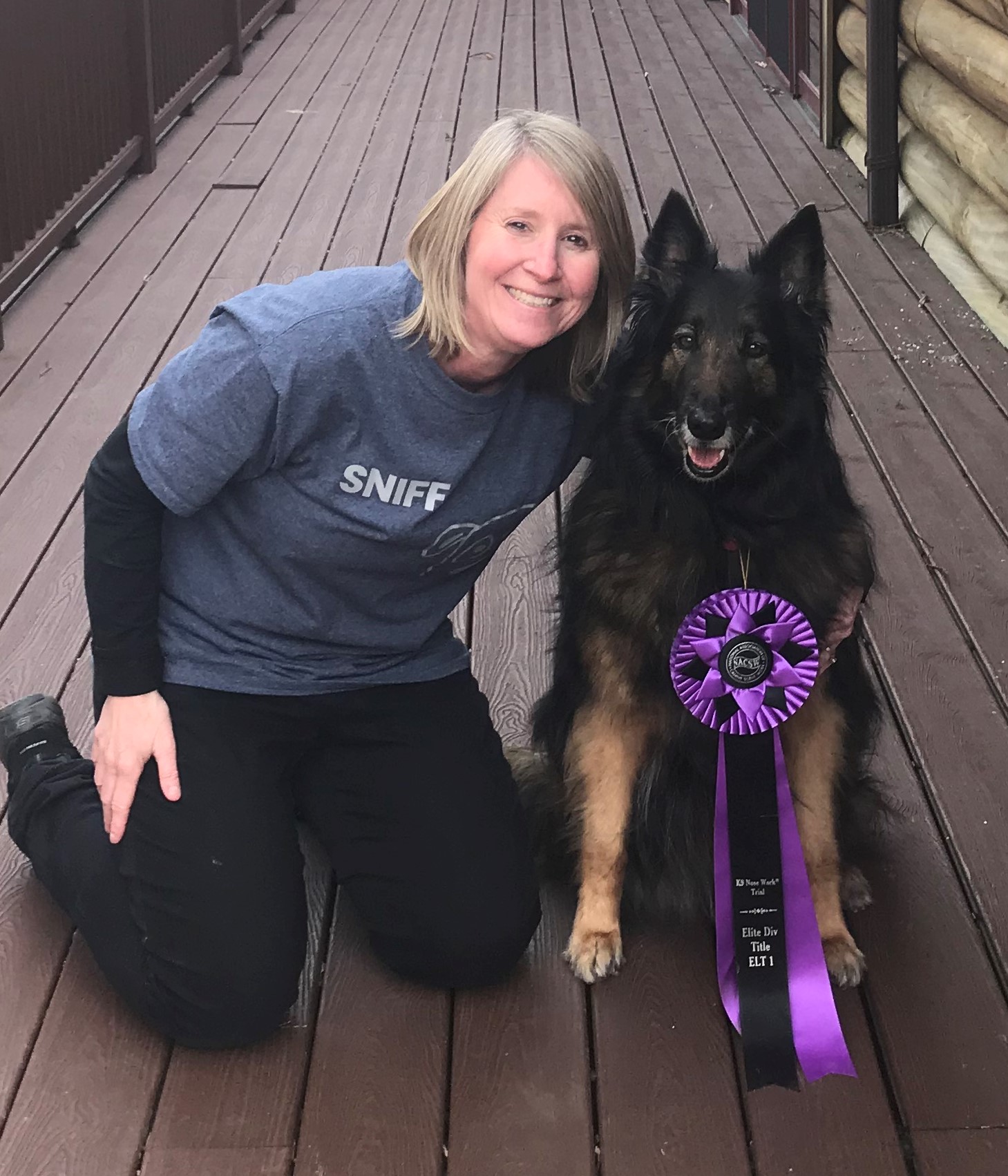 Instructor:
Julie Symons
Julie Symons has been involved in dog sports for over 25 years. Starting with her mix, Dreyfus, in flyball, she went on to train and compete in conformation, agility, obedience, herding and tracking with her first Belgian tervuren, Rival. Rival was the first CH OTCH MACH Belgian