Course Details
This photography class is unlike any of my other courses. We combine all of our knowledge — how to use a camera, how to set exposure, how to compose an image, how to process an image — and use it to create an image that says what you intend it to say. You will not learn any new tools, but you will learn to make better use of the tools you already have.
Note for 2022: This class has an unusual ending date. I am photographing the UKI U.S. Open Agility championship in November and the last few days of class fall on the first few days of the event. With FDSA's permission, there will be NO CLASS on November 10-11. Instead, the session will be extended to make up those last two days on November 14-15, which is after the event.
This change will only affect Gold students. All course materials will be released before November 10, so Bronze students won't notice the change. If you plan to register at Gold and have questions or concerns about this deviation from the normal FDSA session schedule, please email me (amy@focusedwild.com) and I am happy to clarify it for you.
Now back to your regularly scheduled Course Description.
In this class, we step beyond the technical aspects of photography into the creative side. We'll learn to deconstruct the photos we see online in order to better understand how to construct our own photos. We'll talk about how the fundamentals of photography support our creative choices.
If the word "creative" scares you, that's okay! We'll talk about what creativity really is and why it's not something you find but something you choose. We'll share our inspirations and talk about what we see and experience in each other's images.
If you've taken this class before, no you haven't. There will be all new assignments and discussion topics. Very little of the original curriculum will be reused in this version.
Teaching Approach
There will be (short) discussion/writing assignments as well as weekly photo assignments. Feedback from the instructor will be generated by the questions the student asks, not from a pre-determined set of criteria. Group participation is a critical element of this class for students registered at Gold.
There is no TA for this class.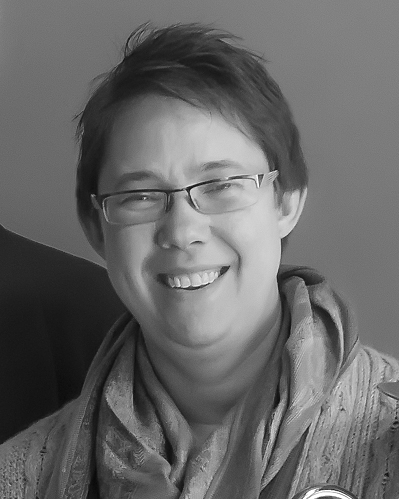 Instructor:
Amy Johnson
Amy Johnson (she/her) is the official show photographer for many of the premier agility events in the United States, including the AKC National Agility Championships, AKC Agility Invitational, USDAA Cynosport World Games, UKI US Open, and NADAC Championships, as well as numerous local trials, regional events, and breed national specialties. She has photographed a wide variety of dog sports, including agility, obedience, rally, and conformation. (Click here for full bio and to view Amy's upcoming courses.)