Course Details
This course is about establishing and maintaining optimal arousal in the working dog. By "working dog", I mean dogs who work in partnership with us, in high arousal, with strong drive / instinct for the job: herding, scent work (SAR, tracking, nose work etc.), protection, gun dog, mushing, and the like.
These dogs have strong impulses to do the work they were bred for, yet many struggle with optimal learning and performance due to excessive arousal. At the same time, we need that arousal to get the job done. Our task is to help our dogs achieve an optimal level of arousal, the mental sweet spot for learning and performance. The good news is, we can do this through training!
To move toward this optimal state, we will to focus on balance in our training — alternating between intensity and calm — to help teach our dogs to learn how to regulate themselves. We will learn their "tells" and create a plan to respond in real time to keep them 'in the zone' and working effectively.
Consent and control are two major factors that come into play in achieving our goal. Consent is critical for ensuring an engaged, willing partner, and asking our dogs for their consent before proceeding will go a long way towards achieving the mental state we seek.
Consent, however, is only the first of two critical questions we must ask our dog. Let's face it, most of our working bred dogs WANT to do the work. So, while it's critical to ask the question "Do you want to do this?", we need to go one step further and ask "CAN you do this?".
In this class, we will do a deep dive into Start Buttons (Do you want to do this?), including developing our dog's understanding the he does, in fact, have a choice. Next, we'll explore Arousal Checks (Can you do this?), and develop arousal manipulation tools that can be used both on the job and off. We'll also spend time helping our dogs learn to manage their own arousal levels, and exploring the concept of "keep going buttons", and "stop buttons".
This course will provide you with a roadmap for this work, along with a series of behaviours that I have found to be effective for achieving optimal arousal. Gold and Silver students will work with me, using this foundation, to create a tailored plan for their unique dog and working situation.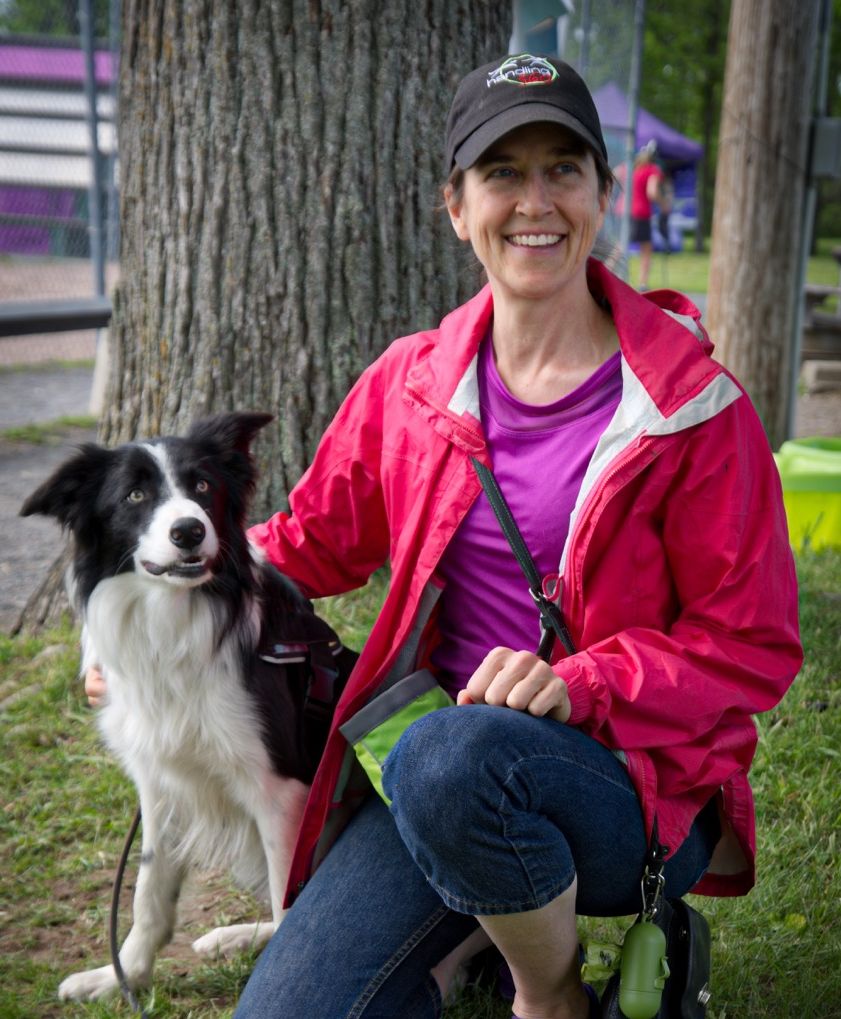 Instructor:
Helene Lawler
Hélène got her first dog, a border collie named Jake, in 1989 and has been training dogs ever since. Over the years, she has dabbled in obedience, search and rescue, protection sports, rally, tricks, and freestyle, among others. She discovered agility in 2004, and herding in 2005.