Course Details
You, your dog, an inquiring mind and the start of a whole new world of opportunity. In this course you will learn the foundations of nosework even before you ever introduce odor. This course has been designed to perfectly position your dog to be able to leapfrog into the scenting world by providing skills, desire, confidence and motivation…. To the handler, this course provides the keys and knowledge to jumpstart into one of the fastest growing canine sports. This course requires little to no equipment, just a fascinated mind and the desire to do something fun with your best friend.
Did you know that your dog's olfactory lobe is 1/8th of it's brain? This course will let your canine partner USE his brain in ways that will stimulate, invigorate and enrich your dog's life and ultimately your relationship with him.
At the same time you will learn how to prepare your dog or puppy so that when he DOES get on odor, everything will be easy…. He will already be ok working in new places. He will already be in the right arousal state. He will already know this his "special" routine. When you do introduce odor, after this course, the introduction will be seamless and easy… because you will have all the right FOUNDATIONS and CONCEPTS.
This course isn't just about the dog…. It's also about developing a strong and competent nosework handler. Handling in Nosework is a PARTNERSHIP. To be a good partner, you need to understand your dog's nose and his scenting skills. You also need to have a good foundation in the science of scent. You need the basics of "reading your dog" and the basics of good handling. You will build all of these skills!
Whether your goal is to have an amazing competitive nosework dog, to build confidence or to just have some sniffing fun, this course is for you!
This course is WAY more than just searching for food. You will learn about scent theory, olfcation, handling, reading your dog, and more! This is the PERFECT class to take before NW101 that I teach in February.
This course is suitable for all dogs and puppies of all ages. No prior scenting experience is necessary. Dogs who have been introduced to odor, but who need a little extra confidence may also benefit from this course. Quite simply, this course is not to be missed!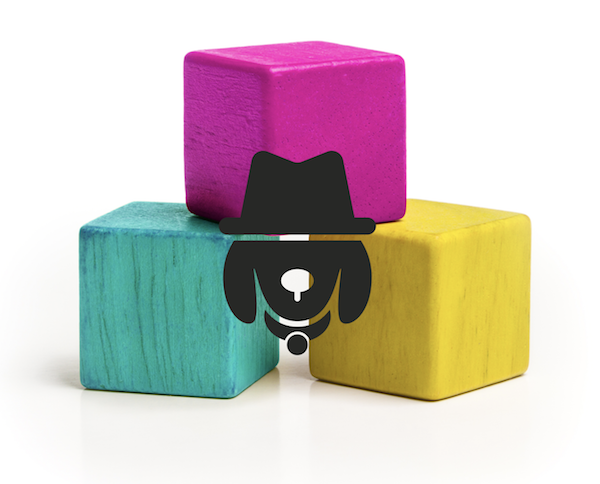 Teaching Approach
Each week a series of lectures will be released (usually 3 to 5). The lectures will be a combination of supporting theory and setup examples. This class is a combination of concept lectures and action oriented lectures. The concept lectures will not have homework associated and are there for supporting information. The homework for this class is prescriptive to a point... however the student will be required to adapt the material to set up their own search areas.
This class will have a Teacher's Assistant (TA) available in the Facebook study group to help the bronze and silver students! Directions for joining that Facebook group will be in the classroom after you register.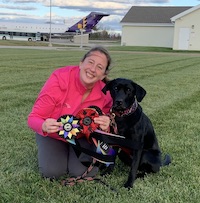 Instructor:
Stacy Barnett
Stacy Barnett is a top nosework competitor and trainer, being the first handler to title multiple dogs with multiple Summit Level titles in the National Association of Canine Scent Work (NACSW), (Judd SMTx3, Brava SMTx2). Stacy has been a faculty member at Fenzi Dog Sports Academy since 2015 (Click here for full bio and to view Stacy's upcoming courses)