Course Details
You, your dog, an inquiring mind and the start of a whole new world of opportunity. In this course you will learn the foundations of nosework even before you ever introduce odor. This course has been designed to perfectly position your dog to be able to leapfrog into the scenting world by providing skills, desire, confidence and motivation…. To the handler, this course provides the keys and knowledge to jumpstart into one of the fastest growing canine sports. This course requires little to no equipment, just a fascinated mind and the desire to do something fun with your best friend.
Did you know that your dog's olfactory lobe is 1/8th of it's brain? This course will let your canine partner USE his brain in ways that will stimulate, invigorate and enrich your dog's life and ultimately your relationship with him.
At the same time you will learn how to prepare your dog or puppy so that when he DOES get on odor, everything will be easy…. He will already be ok working in new places. He will already be in the right arousal state. He will already know this his "special" routine. When you do introduce odor, after this course, the introduction will be seamless and easy… because you will have all the right FOUNDATIONS and CONCEPTS.
This course isn't just about the dog…. It's also about developing a strong and competent nosework handler. Handling in Nosework is a PARTNERSHIP. To be a good partner, you need to understand your dog's nose and his scenting skills. You also need to have a good foundation in the science of scent. You need the basics of "reading your dog" and the basics of good handling. You will build all of these skills!
Whether your goal is to have an amazing competitive nosework dog, to build confidence or to just have some sniffing fun, this course is for you!
This course is suitable for all dogs and puppies of all ages. No prior scenting experience is necessary. Dogs who have been introduced to odor, but who need a little extra confidence may also benefit from this course. Quite simply, this course is not to be missed!
NOTE: This class will offer a Teaching Assistant (TA) who will be available to Silver and Bronze students in the Study Group. FDSA TA's will answer questions and review videos in the Student Study Group.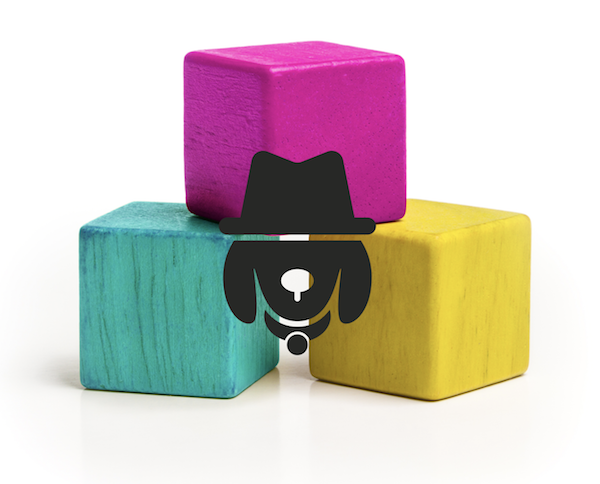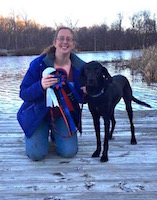 Instructor:
Stacy Barnett
Stacy Barnett is a successful nosework competitor, being one of only a handful of teams titled through the Summit Level (SMT) in NACSW with her dog, Judd. In fact, she and Judd have earned THREE Summit titles (SMTx3)! Stacy is also an international clinician and AKC scent work judge.