Course Details
What is your ideal picture of beautiful heelwork? It likely includes words like precision and accuracy. Does it go beyond that to include enthusiasm, energy, lift, spark and joy? These are the attributes that make heelwork beautiful to behold, exciting to train and yes! Fun for both dog and handler! By building animation, energy and enthusiasm as a separate piece from precision we can increase the rate of reward for each, creating value and joy in our heelwork training and performance.
This course will help you identify and build the components of joyful heeling: position, head carriage, drive, lift, focus, enthusiasm and confidence. These all help to create that pretty picture of heelwork we all strive for.
While this course will include training for precision and accuracy, the primary focus will be games and exercises that bring joy to your heelwork training and performance.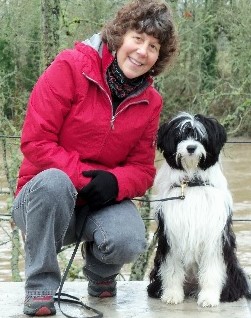 Instructor:
Julie Flanery
Julie Flanery, CPDT-KA has been working professionally with dogs and their handlers since 1993. She focuses on the needs of the dog and helping people form a strong relationship, through clear communication, and positive reinforcement. She has placed Obedience,