Course Details
Does your dog look like this?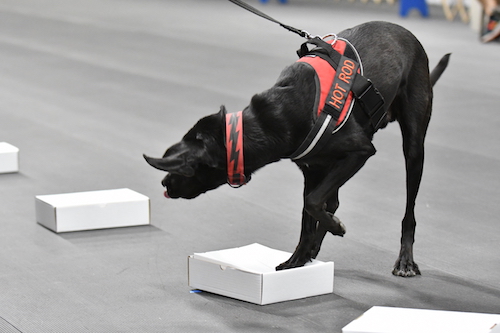 And you wish your dog looked like this?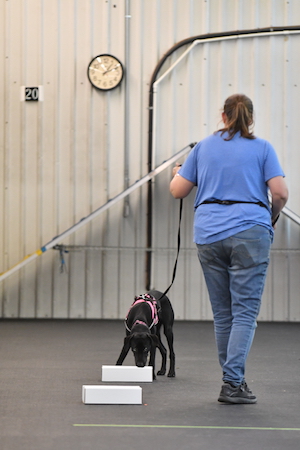 THAT is what this class is about!
First do you know WHY your dog box smashes? We will cover that!! We are also going to be using a shaped indication and successive approximations to fix box smashing behavior!
For more details, refund policies, and answers to commonly asked questions see our FAQ page.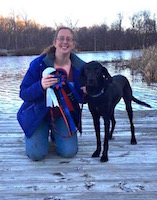 Instructor:
Stacy Barnett
Stacy Barnett is a successful nosework competitor, being one of only a handful of teams titled through the Summit Level (SMT) in NACSW with her dog, Judd. In fact, she and Judd have earned THREE Summit titles (SMTx3)! Stacy is also an international clinician and AKC scent work judge.