Course Details
Are you wondering what it takes to be successful trialing in the sport of nosework? Do you know how to prepare for and how to be a good teammate for your dog? Are you struggling to qualify or perhaps not getting the scores you'd like? If so, this class is for you!
This class is based off of the successful webinar, Win By A Nose. We will delve into topics that will prepare you for the rigors of competition or help you to take your current competition to the next level. We will cover the psychology and biology required to be a good teammate. Trialing successfully in nosework is part art, part science. In this class, we will cover both!
Topics include:
Teamwork
Reading Your Dog
Excellent Handling
Managing Arousal
Emotional Needs & Mental Management
Stacy has competed very successfully in both Canada and the US including the 2017 NACSW National Invitational and is one of only 5 handlers in the country who has achieved 3 Summit League titles. She also holds the distinction of being a licensed AKC Scent Work judge for all levels, and as an AKC Contractor is responsible for advising the American Kennel Club on their Scent Work program and for educating other judges. She knows the ins and outs of competition and can help set you up for success!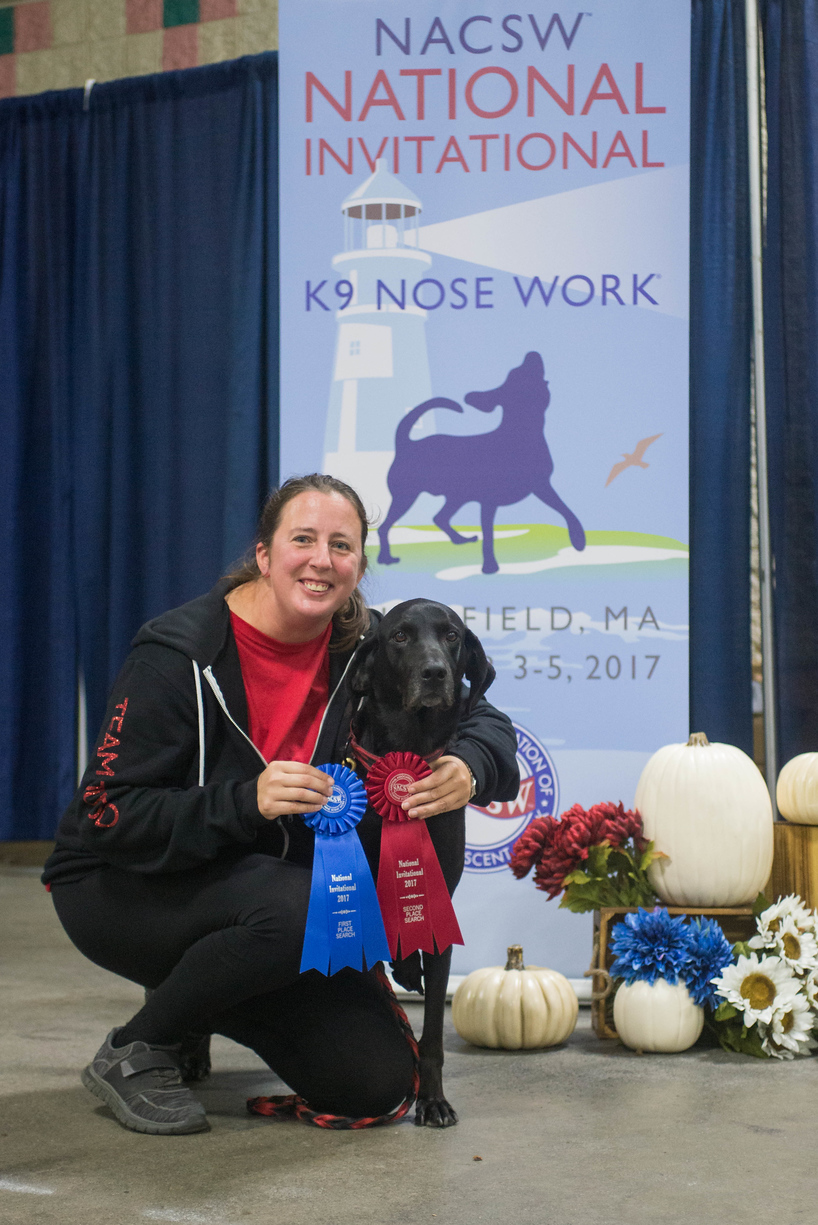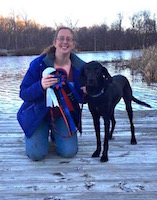 Instructor:
Stacy Barnett
Stacy Barnett (she/her) is a successful nosework competitor, being one of only a handful of teams titled through the Summit Level (SMT) in NACSW with her dog, Judd. In fact, she and Judd have earned THREE Summit titles (SMTx3)! Stacy is also an international clinician and AKC scent work judge. (Click here for full bio and to view Stacy's upcoming courses)