Course Details
This course will teach you how to speak the dog's language and make you a more fluid team in your communication. This course will break down the 12 most commonly used One Mind Dogs (OMD) inspired techniques. You will learn two new techniques a week starting off with one jump then progressing to using the technique in a short sequence so you become familiar with where and when you would want to use them and how they are executed in flow.
Please see syllabus for more information.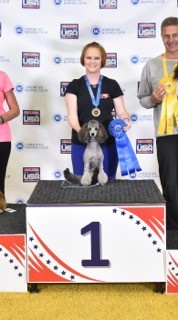 Instructor:
Barbara Currier
Shortly after adopting her Chihuahua, Barbara got involved with agility. In 2004, Barbara and her husband Michael were relocated to VA and shortly after she started teaching agility at All Dog Adventures (fka All Dog Playskool) in Richmond, VA.