Course Details
Do you run your own pet-related business? If you're a dog trainer, groomer, or another pet professional with your own business and you struggle with marketing your business, this class is for you. Whether you're new and trying to figure out where to start, have been marketing your business for a while and just aren't seeing results, or have enjoyed a ton of success but need to figure out what's working and what's not… Together, we'll create a marketing strategy that's right for your business.
We'll cover how to create a marketing budget, how to successfully experiment with various marketing channels, and, ultimately, how to create a custom strategy that gets real results.
** Please Note: There are likely to be additional expenses involved in implementing the advice in this class. Students should be prepared to invest in their marketing during the course of this class above and beyond the cost of the class itself. Exact budget will vary by business, location, and company's specifics. However, the exact options you choose will be up to you and you can choose to work within whatever budget you may have available.
Teaching Approach
This class is largely comprised of written lectures, with the occasional mix media (usually a presentation from a famous marketer, or a podcast; most, if not all, of these are publicly available and most have publicly available transcripts if you prefer to read) piece added for discussion purposes to encourage deeper thinking about the ideas being presented. Assignments are all written assignments.
This class is largely a concept class — the first half of the class is focused on understanding the core concepts presented and then the later half goes into implementing what you've learned. The number of lectures per week varies from 3 to 5 — ALL lectures are listed below in the syllabus.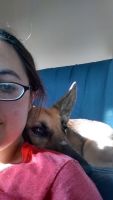 Instructor:
Melissa Breau
Melissa (she/her) is FDSA's resident marketing geek. She teaches two classes here at FDSA: Marketing for Pet Professionals and Building a Wordpress Website.