Course Details
Want to learn a new aspect of scent detection sport training? In both UKC and the upcoming AKC program, there is a Handler Discrimination class where the handler's scent is the target odor. The UKC Handler Discrimination class has 3 levels and involves searching for your scented glove in containers. The AKC division has 4 levels and involves searching for your scent in containers, interiors, exteriors and mixed elements (including buried hides).
This class will focus on competing in the various container classes in both venues where the dog learns to find the handler's scented article inside a closed cardboard box. Applying what we know from Nosework in searching for essential oils and obedience scent discrimination, we will build value for searching for our scent in various scenarios: glove/sock outside of boxes, hidden in a room, inside of vented containers and eventually closed inside of a cardboard box.
We will cover novice level distractions with another person's scent and allowed spectators. We will discuss concerns and considerations that may be weighing heavily on our minds about handling the differences and nuances in the various scent sports and classes as it pertains to handler scent versus oils.
We will also introduce scented cotton balls and swabs used in the advanced AKC levels, and take a sneak peek at what else is required for competing past the Novice level.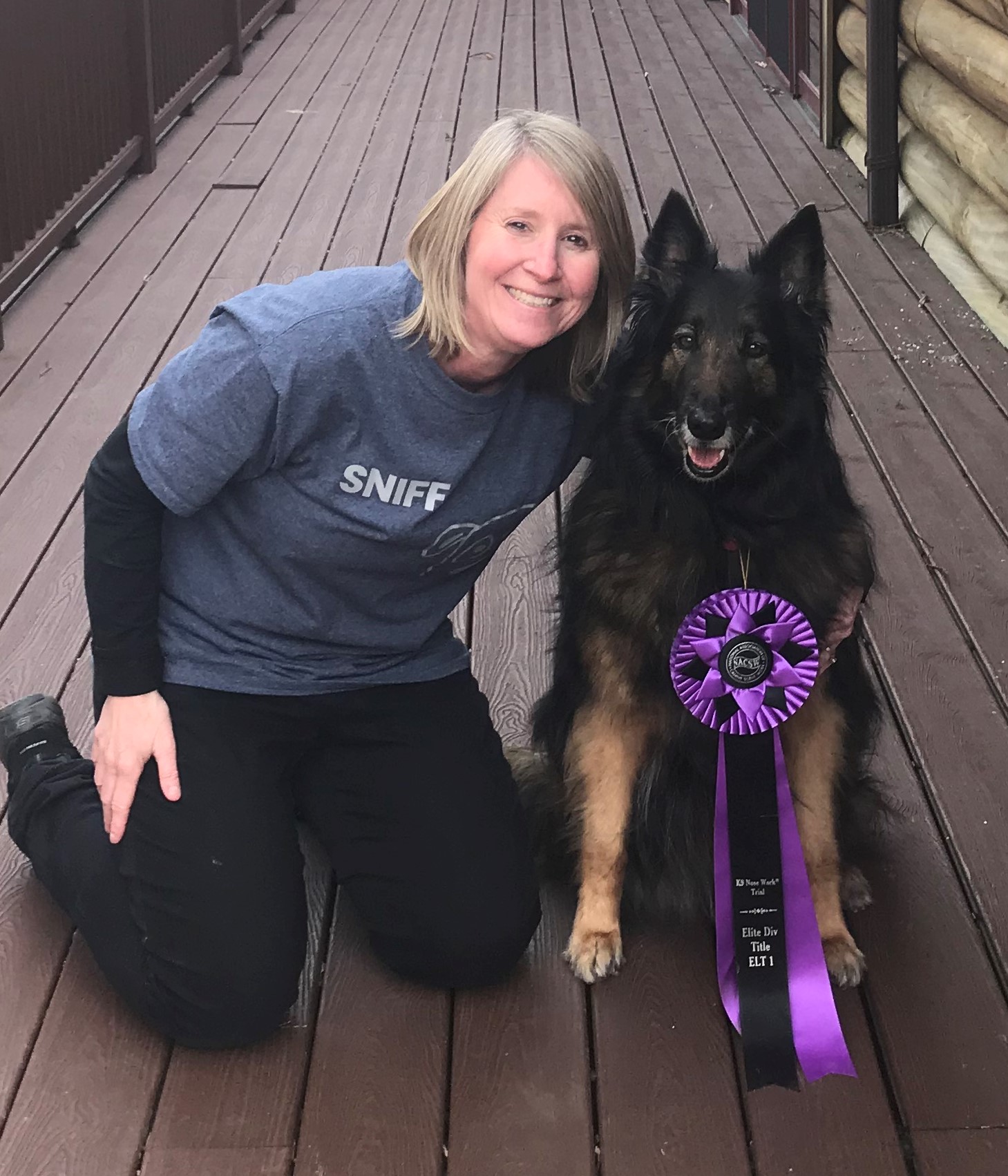 Instructor:
Julie Symons
Julie Symons (she/her) has been involved in dog sports for over 25 years. Starting with her mix, Dreyfus, in flyball, she went on to train and compete in conformation, agility, obedience, herding and tracking with her first Belgian tervuren, Rival. Rival was the first CH OTCH MACH Belgian...(Click here for full bio and to view Julie's upcoming courses)