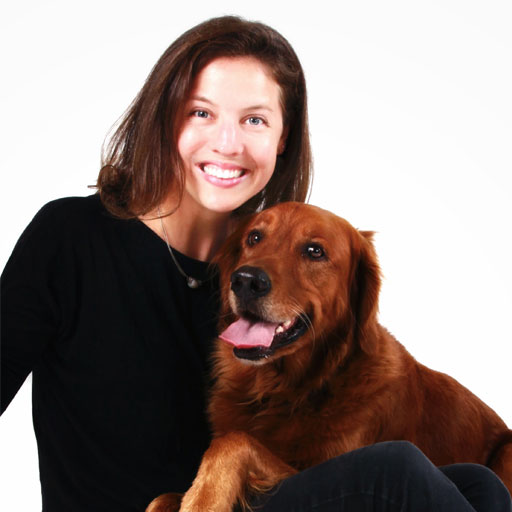 Tania Lanfer is a professional dog trainer based in Oakland, California. She has been a FDSA enthusiast since its very beginning, and is passionate about developing kinder and effective ways to relate to our furry friends.
Tania began her career after a 6-month intensive internship at the San Francisco SPCA, where she worked as a shelter dog trainer. She also worked as an instructor at Ace Dog Sports. With her private business Cannon Dog Training, Tania has been helping clients with a holistic approach to dog training rooted in positive reinforcement methods. She enjoys problem-solving and creating effective solutions for obedience cases, puppy raising, children-dog dynamics, reactivity, aggression, resource guarding, fear, separation anxiety, crate training, among others.
Tania regularly attends courses, workshops, and seminars to further her knowledge of animal behavior and refine her training skills. Tania is currently active in several dog sports with her dog Pira, earning titles in Nose Work, Agility, and Barn Hunt. She has attended Bob Bailey's Chicken Workshop, Dr. Susan Friedman's LLA Professional Course, Trish King's Canine Behavior Academy, Malena DeMartini's CSAT Course, and many FDSA courses. She is a professional member of the Association of Pet Dog Trainers, and is certified in Pet Tech CPR and First Aid.
Before switching to training dogs professionally, Tania was a full time composer and pianist. She received her Master of Arts degree in Music from the University of California, San Diego.