Course Details
Rally-FrEe is a unique sport with the structure of a Rally course and the creativity of Musical Freestyle. To learn more about Rally-FrEe, please visit www.rallyfree.com
RA 501 is the first course of two foundation courses and is a pre-requisite for RA 502 Foundation 2. RA502 Foundation 2 is offered August 2020. It is recommended that both courses be completed. RA500 will also be accepted as a pre-requisite to RA502.
Each sport has its own set of foundation skills that allow the dog and handler to move more quickly and confidently through the training process of more complex skills.
For both Rally-FrEe and Freestyle, training transitions that include returning to a position are paramount to the team's success. Transitions allow the dog and handler team to change position and/or direction without changing the dog's flow of momentum.
We'll focus on creating confidence and precision in foundation freestyle behaviors as well as creating clear and consistent criteria, often through the use of props or environmental management.
An important aspect of both Rally-FrEe and Musical Freestyle is placing behaviors on verbal cues and eliminating the need for hand cues. We'll go step by step through the process of putting value and meaning into your verbal cues, preventing both dog and handler from becoming dependent on hand cues.
RA501 and 502 are great for anyone wanting to venture into the sports of Freestyle or Rally-FrEe but also for instructors considering adding Rally-FrEe or Freestyle to their class curriculum.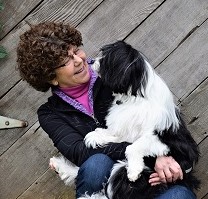 Instructor:
Julie Flanery
Julie Flanery (she/her), CPDT-KA has been working professionally with dogs and their handlers since 1993. She focuses on the needs of the dog and helping people form a strong relationship, through clear communication, and positive reinforcement. She has placed Obedience...(Click here for full bio and to view Julie's upcoming courses)