Course Details
Do you have a Sensitive Dog? One who shuts down, quits, goes sniffing, freezes, or or just plain wilts like an unwatered plant at the slightest perceived pressure?
Does your Sensitive Dog's behaviour slow down your training? Prevent you from doing the things you want to do together? Or maybe is so extreme that it affects her ability to fully enjoy life?
If you've answered yes to any of the above, then you definitely have a Sensitive Dog.
I have a house full of Sensitive Dogs and know all too well how tricky they can be to work with sometimes. But don't despair! While challenging, Sensitive Dogs can also be some of the most wonderful and exciting to both train and live with. You just have to understand how to adjust your approach to bring out their best. And, perhaps most importantly, how to open yourself up to what they have to offer.
Join me in this class as I share my five-pronged approach to working with Sensitive Dogs. Specifically, in our time together, we will be exploring:
Arousal and the Sensitive Dog
How we may have contributed to our dog's sensitivity, and what to do about it.
The role of Poisoned Cues, identifying, and curing them
How to play with your Sensitive Dog
Consent and control for confidence
Management strategies for those times when training isn't possible
In this class, I will give you key strategies and tools you can implement right away that will give you immediate results. Practiced regularly, you'll continue to see improvement over the weeks, months, and years to come.
Even better, as you learn how to more effectively work with your Sensitive Dog, you'll discover that these dogs can be some of the most delightful to work with. They are the most amazing teachers, and offer us the opportunity to grow, learn, and dramatically improve our skills as trainers. Your Sensitive Dog can even become the partner of your dreams!
I hope you'll join me and learn how to bring out the best in your Sensitive Dog, and grow that partnership with her that you've always hoped was possible.
Who is this class for:
Anyone looking for new ideas for understanding and working with their Sensitive Dog
Trainers with a commitment to positive reinforcement-based approaches for building confidence and clarity in their training
Handlers of Sensitive Dogs who are not getting the results they hope and dream of
Please note that the focus of this class is on training concepts. That is, working with dogs who will benefit from new training protocols and approaches.
What we will NOT be covering in the class:
Medically-based approaches to supporting Sensitive Dogs
Sound sensitivity
Questions? Please don't hesitate to contact me at helene@helenelawler.com.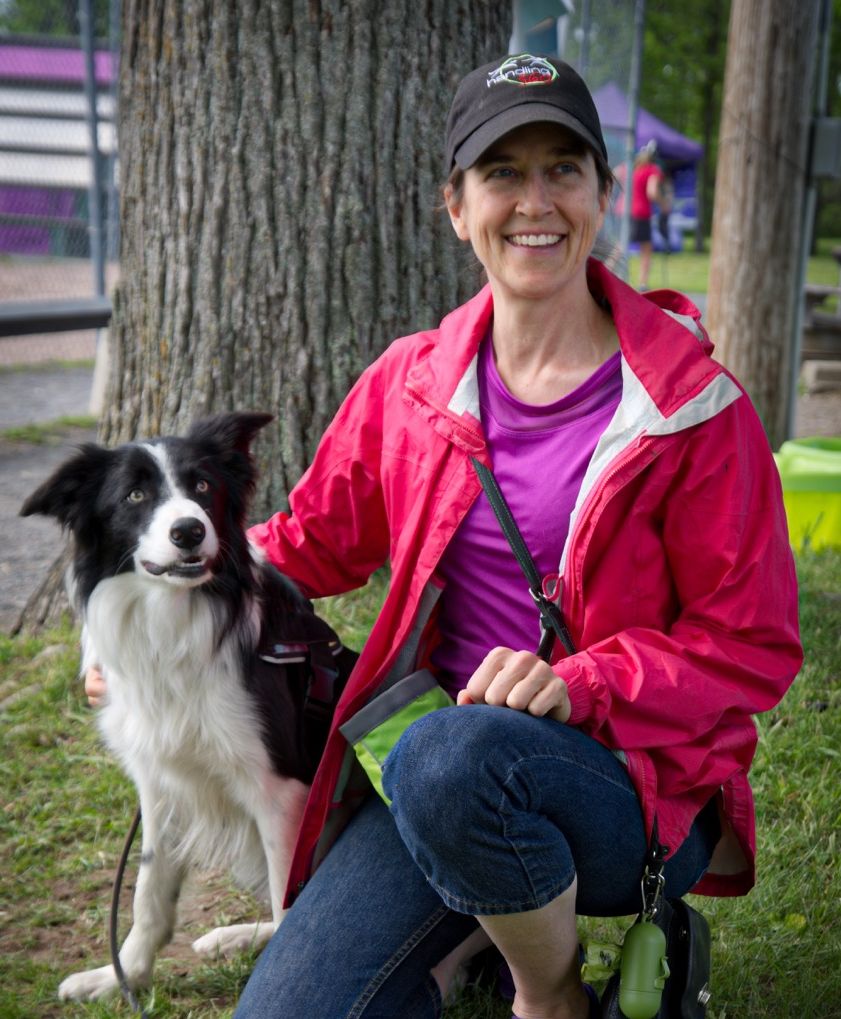 Instructor:
Helene Lawler
Hélène Lawler (she/her) got her first dog, a border collie named Jake, in 1989 and has been training dogs ever since. Over the years, she has trained in obedience, search and rescue, protection sports, rally, tricks, and freestyle, among others. She discovered agility in 2004, and herding in 2005, which have become her main focus and passion in dog sports. (Click here for full bio and to view Hélène's upcoming courses)