Course Details
Want to continue the Nosework fun? Then this class is for you!
This is the third skills level course in our nose/scent work program and will build on the skills acquired in the previous two skills classes. We will search for odor only and work to develop the teamwork necessary for successful trialing - and that involves trusting your dog to lead you to source. We will cover training skills such as:
thresholds and corners,

environmental considerations around airflow and weather conditions,

aged hides,

crack and ground hides,

non-box containers,

advanced buried (AKC)

how to set up and work through distractions,

how to evaluate search area challenges/approach,

how to effectively search an area,

multiple hides,

inaccessibles,

blank search areas,

advanced vehicle searches,

building search stamina,

combo odors,

what to expect when trialing,

assessing trial readiness, and

problem solving individual team skills.
Our techniques also apply to all trialing organizations. Nose Work is Scent Work and Scent Work is Nose Work! Our goal is always to increase the challenge in increments that the dog can handle and successfully overcome!!
Teaching Approach
This class offers extensive written lectures, no verbal lectures, and videos of varying lengths. It is rare that relevant speaking takes place within a video; they are designed to be watched and follow the ideas presented in the lecture. Lecture videos may run from 1 to 4 minutes long, with the average between 1-2 minutes. The lectures are designed to help a student understand the purpose of the exercise and how it might vary by dog. Care is taken to keep lectures short, however on occasion some run a bit long. Lectures for each week are rolled out the night before each week so you can plan your training week. Pre-lectures are available before the class starts. Homework posting guidelines will allow 6 minutes of video per week unless otherwise stated
. This class will work best for students who learn by reading text lectures, watching videos and who like having structured lesson plans.
This class will have a Teaching Assistant (TA) available in the Facebook discussion group to help the bronze and silver students! Directions for joining will be in the classroom after you register.
Here's a fun class compilation!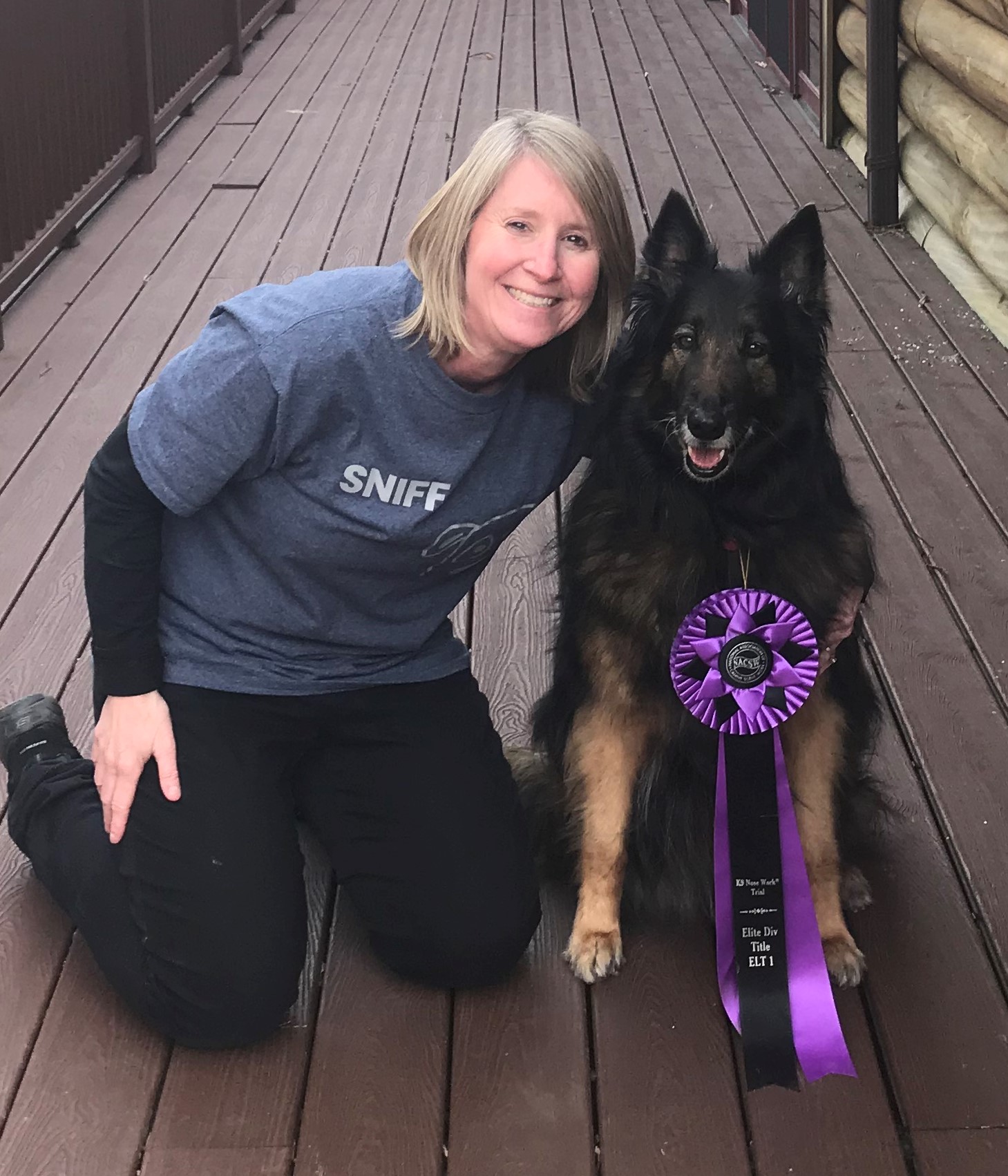 Instructor:
Julie Symons
Julie Symons (she/her) has been involved in dog sports for over 25 years. Starting with her mix, Dreyfus, in flyball, she went on to train and compete in conformation, agility, obedience, herding and tracking with her first Belgian tervuren, Rival. Rival was the first CH OTCH MACH Belgian...(Click here for full bio and to view Julie's upcoming courses)