Course Details
Does your dog bark, whine, or howl when you leave the house? Does he scratch at the door or windows when he is left alone? Do you come home to find your dog has destroyed parts of your home or some of your belongings? Has he soiled the house or his crate? Does he wait until you get home before he touches his food?
Your dog may be suffering from separation anxiety. Living with a dog with separation anxiety can be frustrating and exhausting, leading many families to feel they have no choice but to surrender the dog. Separation anxiety never goes away by itself, and will usually get worse if left untreated.
This course will show you how to manage and treat separation anxiety in dogs, from start to finish. You will learn what you need to start doing right now to help turn things around.
Note that this course will address the problem of dogs being left alone at home, specifically. While some of the principles and approaches can apply to other similar issues (like dogs who are stressed when left alone in a car or in a location other than their home), here we will be addressing separation anxiety in the home.
Keep in mind that each case is different and that the rate of progress varies greatly from dog to dog, household to household. While some students may see significant improvement within just a few weeks, most will progress at a slower, steady pace. That's ok! Behaviour change takes time, and addressing this type of emotional issue can take a lot of it. This class will provide you with the knowledge necessary to address the issue on your own.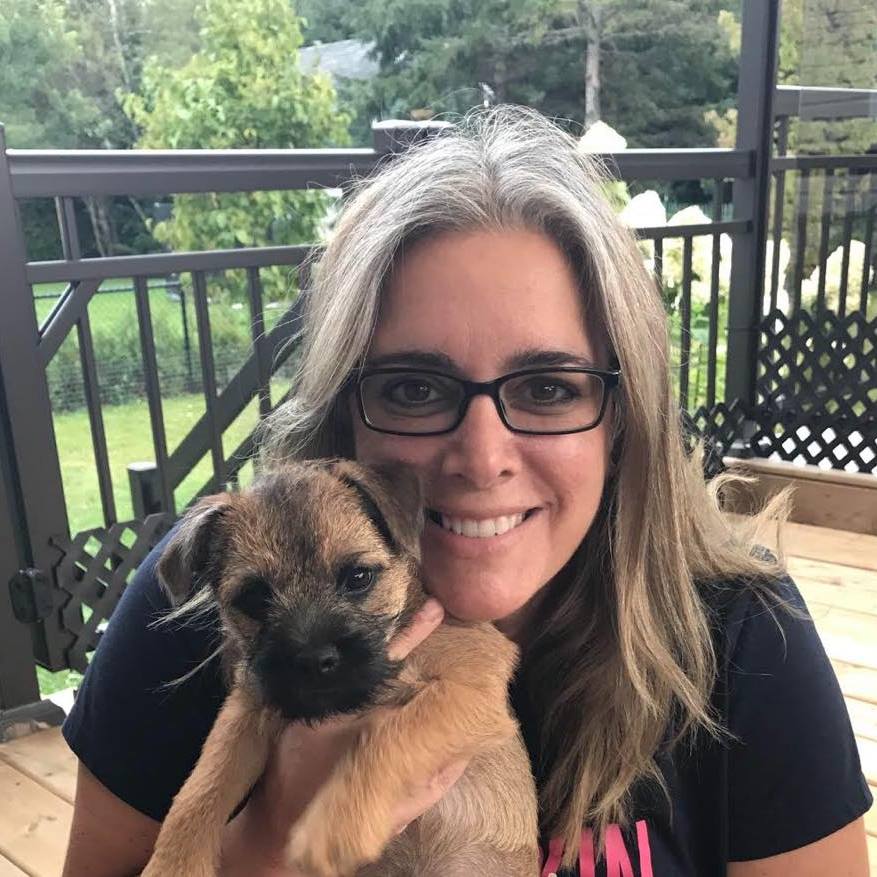 Instructor:
Nancy Tucker
Nancy (she/her) is a certified trainer with the CCPDT, and a certified behavior consultant with the IAABC. She teaches seminars, webinars, and workshops on dog training, dog behavior, and the business end of training throughout Canada, the U.S., and Europe. (Click here for full bio and to view Nancy's upcoming courses)