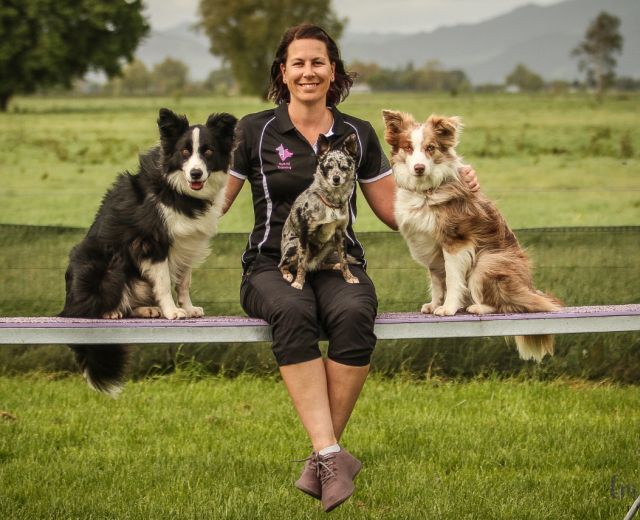 Kelly Daniel (She/her) is a learning and dog training addict. She has been training and competing with her dogs (of various shapes and forms) for around 15 years.

Kelly is normally a high school Science Teacher and Head of Department (Science) in the wonderful New Zealand, but is currently on parental leave with her tiny human Blake.

Since studying Zoology at University Kelly has had a keen interest in animals, and learning in all species. She's travelled to the US to learn, and become qualified in Canine Fitness Training, and since then has added a range of qualifications to her belt including FDSA Sports Foundation Trainer, Fear Free Trainer, Kinesthesiology Taping, Raw food certified, and is completing training in Canine Massage, and to be a Nosework judge.

Kelly is also very proud to have been a part of the TV show 'Dogs Almighty', titled multiple dogs to champion status in three different sports, and have founded started a NZ School Support dog program with her two spaniels. She competes in anything she can, but this is primarily agility and nosework.

In her training business (https://www.hybriddogtraining.com/) Kelly focuses on using smart reinforcement strategies, and acknowledging the impact of emotions and the body to training behavior's. Hybrid Training is all about developing happy and healthy dogs, and successful competitive teams.