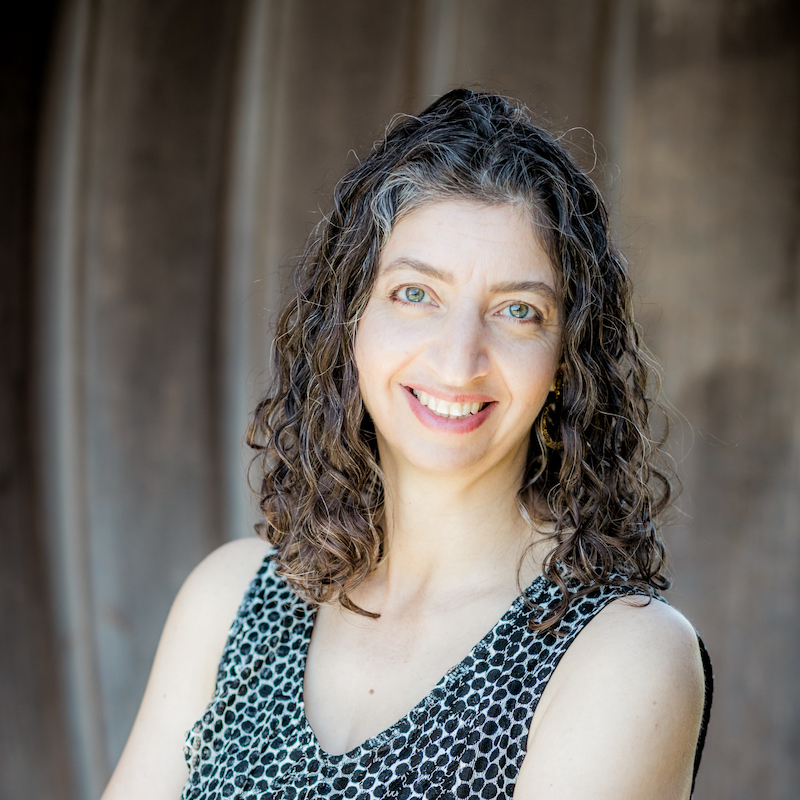 Irith Bloom finds joy in helping people teach with kindness while developing choice-rich environments for their companion animals. She has been training since the 1980s and has worked with animals ranging from chickens and rabbits to dogs and horses—not to mention humans. She is a sought-after presenter, and her writing has been published in countless online outlets, as well as in print media including the recent book "Your Puppy and You: A step-by-step guide to raising a freak'n awesome dog."
Irith is co-founder of Porter Labs, whose technology provides next-generation dog training and entertainment for dogs; as well as the Freak'n Awesome Dog Project, which helps people live the life of their dreams with their dogs. Her training company, The Sophisticated Dog, LLC, provides both peer-to-peer and trainer-to-pet-family services worldwide through the magic of online meetings.
Irith is a Certified Professional Dog Trainer – Knowledge and Skills Assessed (CPDT-KSA), a Certified Behavior Consultant Canine - Knowledge Assessed (CBCC-KA), a Canine Dog Behavior Consultant (CDBC), a Victoria Stilwell Positively Dog Trainer (VSPDT), a Karen Pryor Academy Certified Training Partner (KPA CTP), a Certified Separation Anxiety Trainer (CSAT), a Certified Behavior Adjustment Training Instructor (CBATI-KSA), and a Fear Free Certified Practitioner (FFCP). She is also certified in TAGteach and on the faculty of Victoria Stilwell Academy for Dog Training and Behavior.

Irith has a bachelor's degree in Biology from the University of Pennsylvania. She is a Member of the Board of the Certification Council for Professional Dog Trainers (CCPDT) and on the Advisory Board for Daily Paws, as well as Chair Emeritus of the Education Committee of the Association of Professional Dog Trainers (APDT). She volunteers for National English Shepherd Rescue. Irith is between dogs at the moment, but shares her home with a well-behaved human spouse named Aaron.