Get the Facts with Dr. Jessica Hekman:
Dog Genomics vs. Breed Stereotypes
DESCRIPTION
If you've seen the buzz over the recent study, "Ancestry-inclusive dog genomics challenges popular breed stereotypes," join Dr. Jessica Hekman for a discussion on the paper.
What does it say? What does it not say? Let's get the facts! Jessica will share her knowledge and help you understand this fascinating topic during this FREE Q&A discussion.
(Haven't seen the paper? You can access it here)
Join us for a FREE webinar with Dr. Hekman. Pre-registration is required for live access.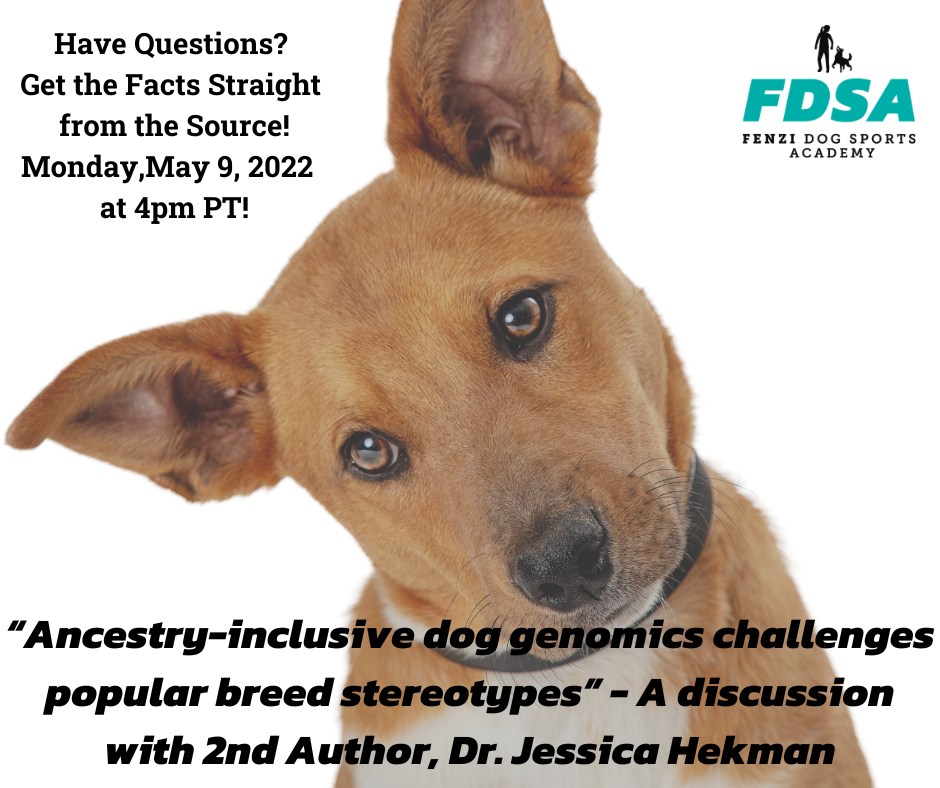 -