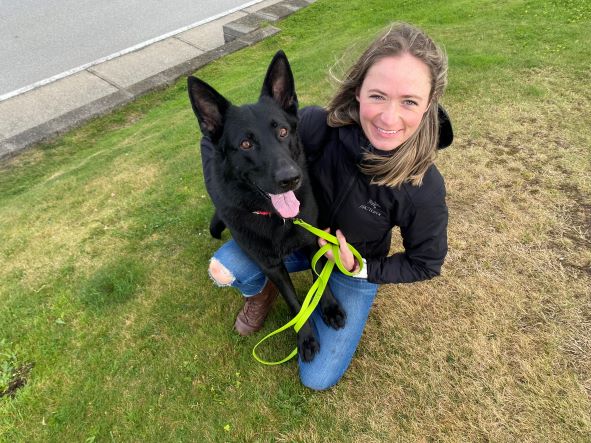 Hi! I'm Liz Joyce. I'm a personal trainer, a movement nerd and a dog enthusiast. I excel at splitting and transferring the concepts of R+ training into fitness programming.
I've been in the fitness industry since 2006 logging over 15000 client training hours to date. I've tried most avenues of fitness and then field-tested the best of the disciplines on hundreds of clients. I've also competed at the National and International level in 2 sports.
I've studied program development, strength training, athletic development, applied movement mechanics, best practices for menopause, osteoporosis, dog agility sports movement, and much more. I drew from the best of all these regimes and education to create accessible and effective programs.
I am the founder of Canine Handler Fitness and work closely with agility handlers of all fitness levels to improve their athleticism, agility and speed.