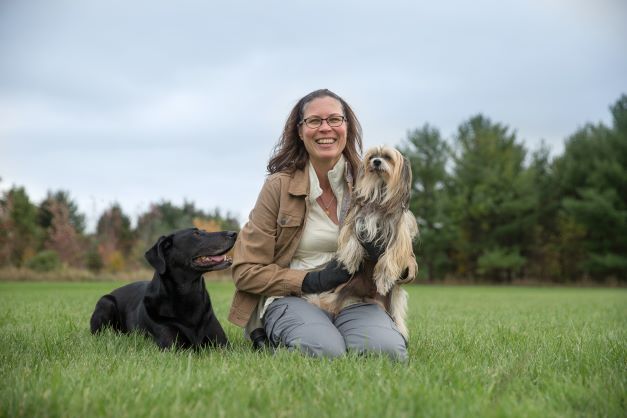 New to the world of dog sports, 8 years ago Deb and her dog Chase were hooked at the first sniff during a Nose Work class. Jump forward to today and you can find Deb training, trialing, and volunteering in NASCW trials if you are passing through southeast Wisconsin.
Nose Work has provided so many benefits for Chase that Deb wants to ensure he is able to enjoy the sport for as many years as possible. He is now 9 years old (which could be considered his senior years due to his size) and still moves with ease during his searches. She contributes much of his physical health and continue successes in the sport to maintaining a weekly fitness routine specific to how he uses his body to search.
Deb is a Certified Canine Fitness Trainer with the University of Tennessee Northeast Seminars. She is passionate about helping pet dog owners learn about the importance of canine fitness, how a simple effective program can benefit their dog's lifelong health, and assisting Nose Work teams in creating a sport specific fitness plan.