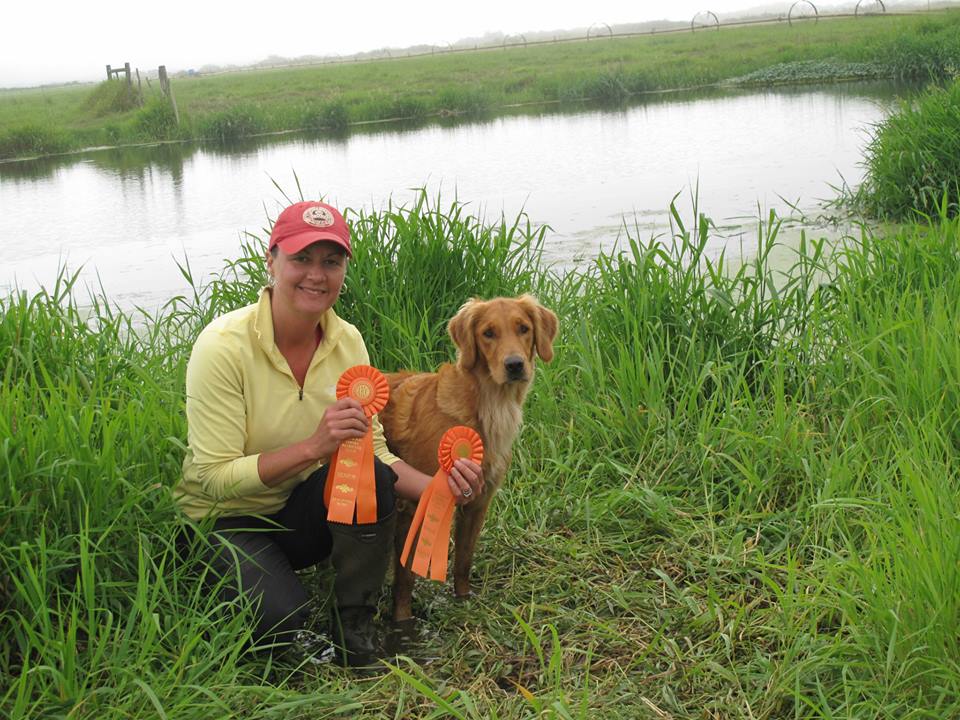 Biography for Jennifer Henion KPA-CTP
Jennifer creates training protocols for Retriever field sports using positive reinforcement methodologies.
Her passion for Retriever Hunt Tests and Field Trials has grown in parallel with her passion to master the science and technology of reward based training, over the last 10 years.
By adapting the techniques and achievements made in other sports using positive reinforcement training, she has created successful training protocols to address the major challenges in retriever sports that were once believed not possible with positive training. Challenges such as teaching "water honesty" or running straight lines through difficult terrain, as well as getting reliable whistle and directional responses despite distance and opposing instinctual drives.
Huge strides in the ability to teach technical water work and blind retrieve handling using positive reinforcement protocols have emerged in her training over the last two years. She is currently training and competing at the Qualifying Stake level of AKC Retriever Field Trails with her Golden Retriever "Reggie" (4 yrs) and her adopted Labrador "Birdie" (3 yrs).
Along her journey, she has achieved multiple AKC Senior and Junior Retriever Hunt Test titles. She was certified as a KPA-CTP and studied the work of animal behavior pioneer Robert Bailey, as well as agility great Susan Garrett, to create the core positive approaches that are working for field sports.
Jennifer and her husband Dohn, recently moved to Roseburg, Oregon to surround herself with multiple field training properties and friends in the sport.

You can find her work at https://www.fieldpuppy.com/