j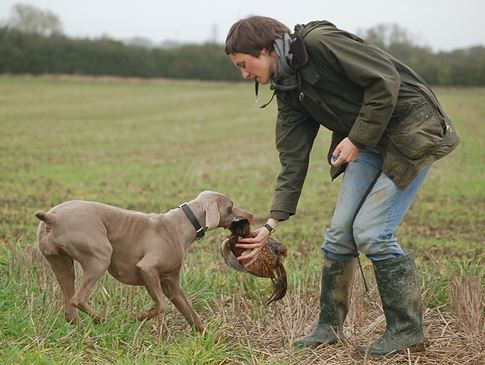 Jo is a British gundog trainer who is committed to using force-free training methods. A self-confessed dog training geek, she is ever-hungry to learn from other dog sports and to import what she finds useful into gundog work.
Jo is the host of the popular force-free gundog training podcast, Hold the Line, and she is also the author of the book Force-Free Gundog Training: The Fundamentals for Success, published in 2019 - and its accompanying workbook, published in 2020. You can find many more resources on her website, which is forcefreegundog.com
Jo is an accredited assessor and instructor with The Gundog Club, which is a (force-free) UK-based organisation offering graded assessments for working gundogs. She is a full member of the APDT (UK) and the PPG; an accredited Professional Canine Behaviour Consultant with the Pet Professional Accreditation Board; a Certified BAT Instructor (CBATI); and a Fear-Free Certified Professional Trainer.
Jo has raised Labradors and HPRs (versatile dogs/bird dogs). She currently shares her house with Moye (6yo black Labrador) and Ren (9 month old GSP).