Course Details
It's time to change how we think & feel about errors! What is an error anyway? An error is simply an unexpected response to a cue! Our ability to respond to errors in a predictable way promotes clarity in training and competition.

Not all errors are equal! As trainers, we need to be able to get curious and dive into why a dog chose to respond the way that they did rather than focus on telling them that they were wrong. When we learn to observe their body language throughout a session, we can potentially reroute the training session before an error ever happens!
When it comes to agility, in sequencing especially, there can be situations where you may feel pressure to tell your dog they were 100% wrong when they were 97% correct. Let's unpack that tradition and think of other, more clear ways to communicate what you'd like to see differently in the next repetition!
In this workshop, students will learn how to constructively handle a variety of "unexpected responses" in training and competition settings. Our goal will be to avoid frustration and demotivation in our dogs when repeating obstacles or sequences and improve our loopy training in the process.
While this is a repeat topic, it is a completely new presentation!
Note - This is a REPEAT Workshop that has run previously with a different workshop number.
Watch the trailer
Lecture Publish Date: Sunday April 4
Video Submissions Due Date: Sunday April 11 @ 12pm noon PT
Feedback & Questions Video Publish Date: Wednesday April 14
---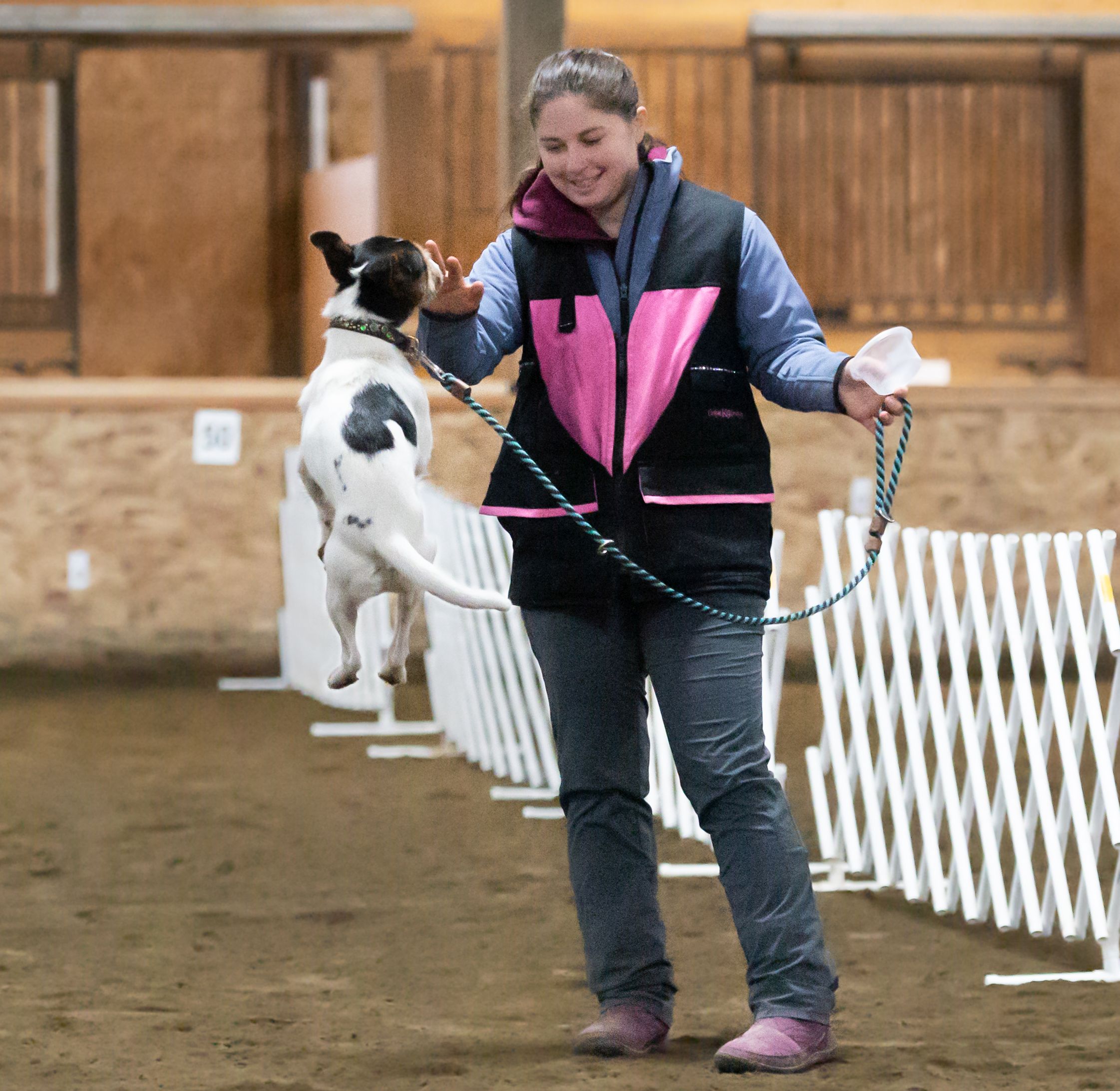 Instructor:
Megan Foster
Megan (she/her) has been involved in the dog sport world nearly her entire life. Though her family did compete in obedience, agility was Megan's passion right from the start. With over 20 years experience, she has competed with a variety of dogs...(Click here for full bio and to view Megan's upcoming courses)