Course Details
The #1 question I get asked at every seminar I teach: "How do I teach my dog to keep bars up?". Well, you can't. A dog isn't in control over keeping a bar up or not. They are, however, in control over touching the bar or pieces of the jump, which may or may not cause bars to fall. Semantics, sure, but a mindset that is important for your training!
In this workshop, Megan will address the jumping skills she believes every agility dog needs to be a successful jumper and training plans for building these skills: Desire for jumping, dealing with distractions, training for reality, and responding to errors are all on the agenda.
Working spots will have the opportunity to submit video footage of their jump training and receive feedback from Megan on their progress and potential next steps.
Watch the Trailer
Lecture Publish Date: Sunday June 7
Video Submissions Due Date: Sunday June 14 @ 12pm noon PT
Feedback & Questions Video Publish Date: Wednesday June 17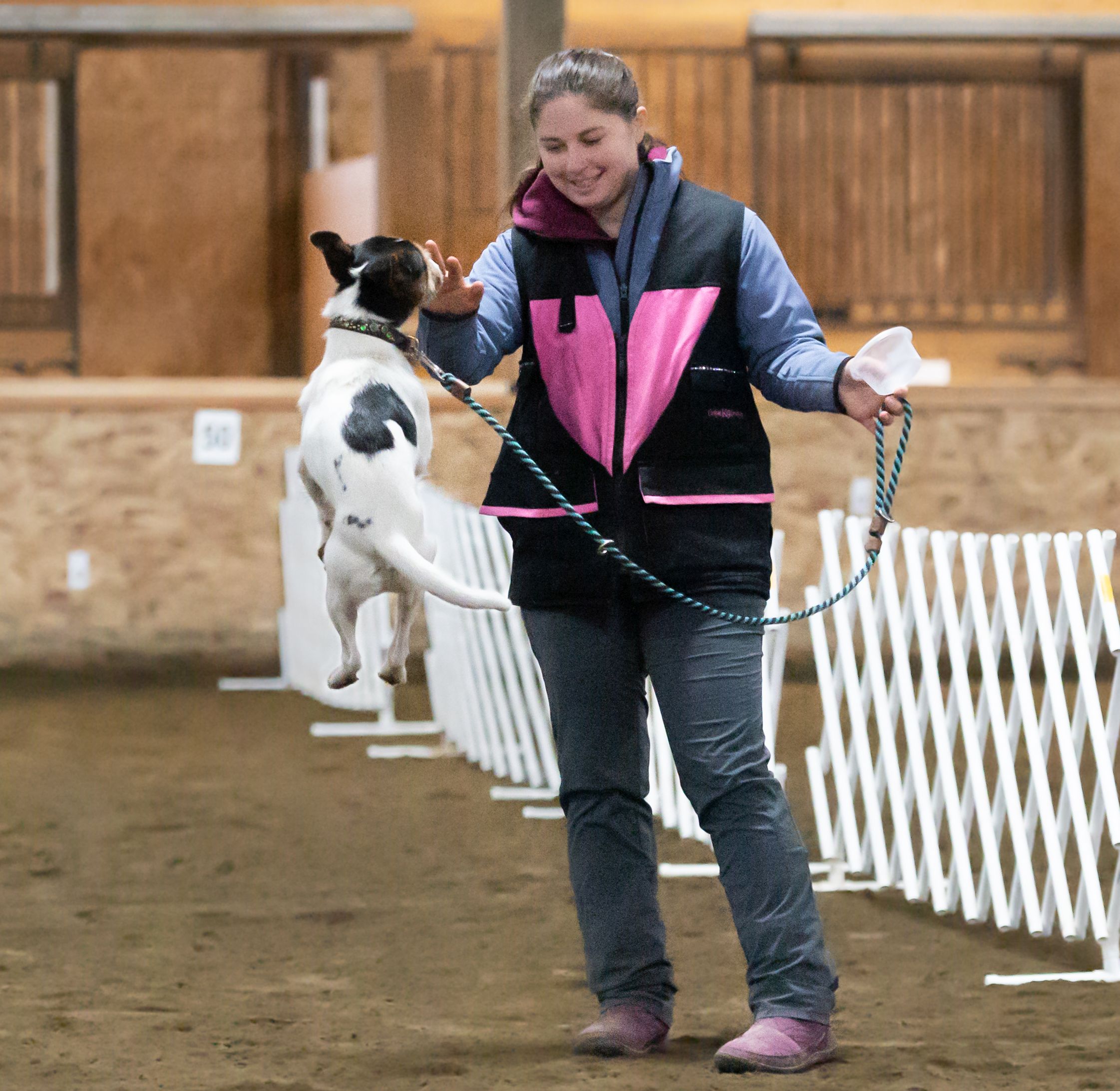 Instructor:
Megan Foster
Megan (she/her) has been involved in the dog sport world nearly her entire life. Though her family did compete in obedience, agility was Megan's passion right from the start. With over 20 years experience, she has competed with a variety of dogs...(Click here for full bio and to view Megan's upcoming courses)