Course Details
We hear it all the time! "Shaping is hard!" "Shaping is boring!" "I don't have the patience for shaping!" "My dog doesn't like shaping!" We totally disagree! Shaping is the MOST FUN ever! The problems we see are typically errors of execution and faulty mechanics. Little things make a huge difference in terms of your success with shaping. Let us help! If you have tried shaping and dismissed it as too difficult or simply ineffective, let us change your mind!
Our goal with this course is to help you take YOUR shaping skills to the next level!
If you have a basic understanding of how to shape simple behaviors and you'd like to make shaping more useful in your training, then this course is for you. Learn how to add effective shaping to your training repertoire!
We will work on your mechanical skills as well as shaping speed, enthusiasm, precision, and accuracy into your dog's behaviors.
We want to help you see the places in your training where shaping would be an advantage and then help you apply it properly. While people often use shaping for tricks, they rarely take advantage of it for their performance and sport training.
This is a GREAT class if you're short on time, have a small training space, or can't get out due to bad weather!
While we will ask you to choose one main shaping subject you can also feel free to work with additional animals during this session. Working with a variety of animals can really sharpen your training skills. Any species is fine.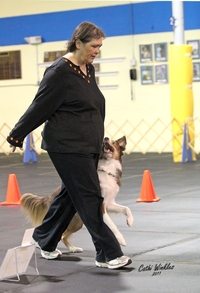 Instructor:
Deborah Jones
Deborah Jones, Ph.D. (she/her) is a psychologist who specializes in learning theory and social behavior. She taught a variety of psychology courses at Kent State University for the past 20 years. Deb has been training dogs for performance events for the past 25 years and was an early...(Click here for full bio and to view Deb's upcoming courses)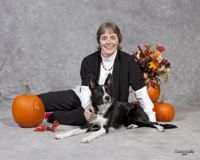 Instructor:
Judy Keller
Judy Keller (she/her) has owned and trained Shelties for more than 20 years. She has been most successful with Morgan, her once in a lifetime dog. Judy and Morgan represented the United States three times in world agility competition, and were on the gold medal winning mini dog team in 1998. (Click here for full bio and to view Judy's upcoming courses)