Course Details
This workshop is for the dogs that tend to get more refusals on the agility course than off-courses. These dogs LOVE to follow their handlers, but they often pull off of a jump at the last minute, or commit to obstacles at the last possible moment. This presentation will break down why dogs lack obstacle focus and provide a blueprint for increasing obstacle focus and boosting your dog's commitment to the obstacles as you, the handler, focus on providing timely information and leaving to get to your next position on time.
We will cover:
Obstacle vs handler focus
Commitment
Keeping commitment
The handler's role vs the dog's role
Training for increased obstacle focus
Maintaining a high enough obstacle focus
& More!
Content is appropriate for teams looking to increase their dog's obstacle focus OR teams looking to build an appropriate amount of obstacle focus. Exercises will include flat work as well as short, small sequences. 3 jumps & 1 tunnel is ideal, with a 40x40ish space, but the flatwork takes a lot less space!
Watch the trailer
---
Lecture Publish Date: Sunday May 23
Video Submissions Due Date: Sunday May 30 @ 12pm noon PT
Feedback & Questions Video Publish Date: Wednesday June 2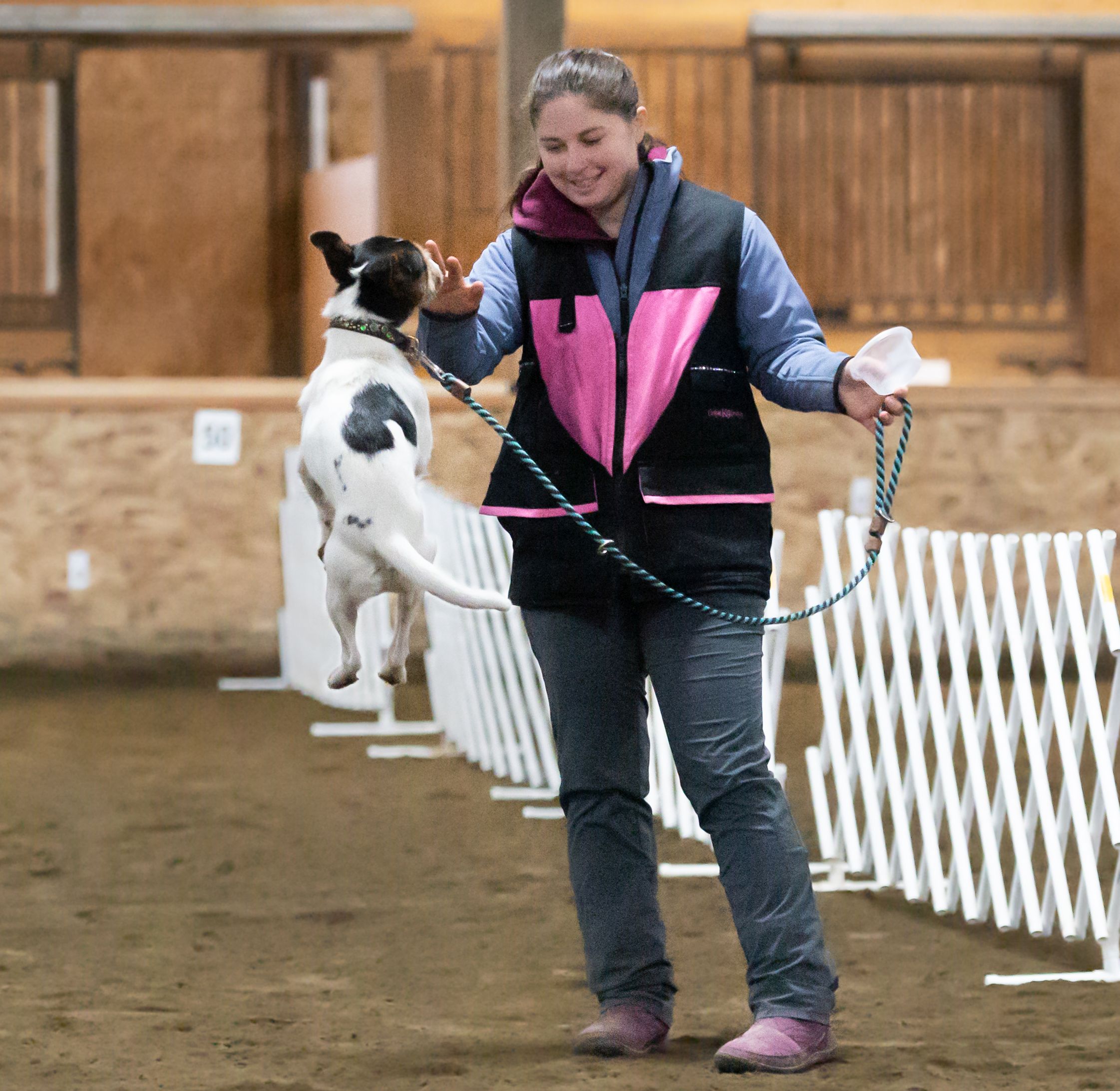 Instructor:
Megan Foster
Megan (she/her) has been involved in the dog sport world nearly her entire life. Though her family did compete in obedience, agility was Megan's passion right from the start. With over 20 years experience, she has competed with a variety of dogs...(Click here for full bio and to view Megan's upcoming courses)