Course Details
Your dog loves you so will love to find your scent! In this workshop you will learn how to tap into your dog's hunt drive! The key is getting them to use their nose which often is the biggest obstacle when first starting.
Using techniques from teaching Nosework, we start directly on target odor - your scent - without pairing with food. This workshop is suitable for students looking to apply these skills for Scent Work or Obedience Scent Articles.
The workshop will cover:
Initial training steps for building value for your scent
Using search games to increase hunt drive and build confidence
Adding discrimination against other articles and another handler's scent
Problem solving
The workshop will not cover retrieving. The focus is teaching value for finding your scent!
Equipment needed: Items for starting scent (not formal obedience articles). Something leather, metal, wood, or cotton. Optional: bowls
Watch the Trailer
Lecture Publish Date: Sunday October 25
Video Submissions Due Date: Sunday Nov 1 @ 12pm noon PT
Feedback & Questions Video Publish Date: Wednesday November 4
---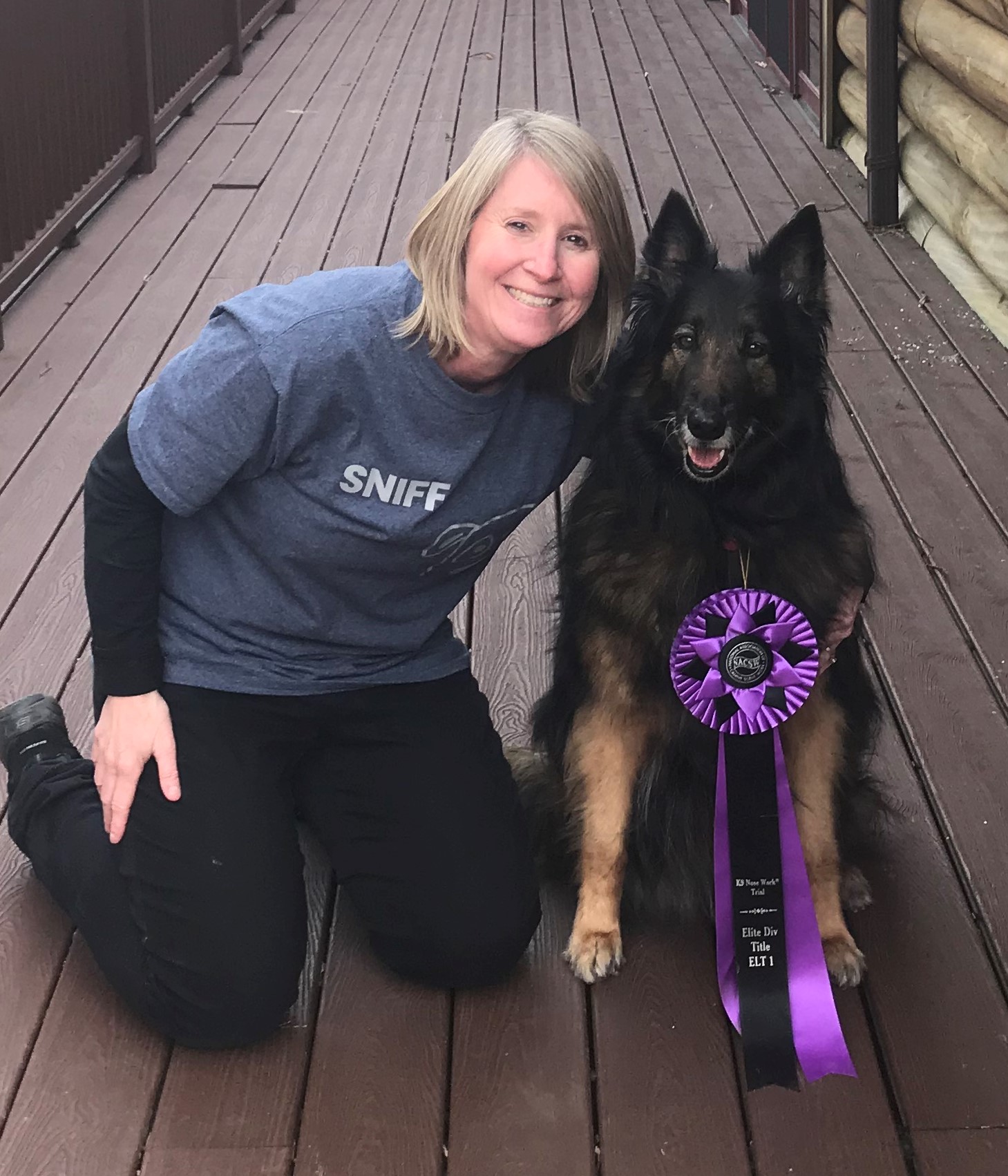 Instructor:
Julie Symons
Julie Symons (she/her) has been involved in dog sports for over 25 years. Starting with her mix, Dreyfus, in flyball, she went on to train and compete in conformation, agility, obedience, herding and tracking with her first Belgian tervuren, Rival. Rival was the first CH OTCH MACH Belgian...(Click here for full bio and to view Julie's upcoming courses)