Course Details
Parkour is also called urban agility as you use what you find in the environment for climbing, jumping, balancing, running, leaping and confidence building. Parkour is not a competitive sport, however you can earn parkour titles through your parkour journey. In our new COVID world, parkour is a great benefit as you can do it at home, in your yard, or anywhere out and about. You can play parkour on your daily walk or when hiking. There are so many great ways to use parkour when walking through the woods!
In this workshop we will cover the importance of safety, spotting and how to spot as well as the proper gear to assist in safety and spotting. All the novice-level skills will be reviewed and the fitness and conditioning needed to move on to intermediate. And then how to take what you have learned in novice and apply to intermediate-level skills. This workshop is for those new to parkour and anyone working on intermediate level titles / skills. If you are struggling with intermediate, this workshop is for you!!
Novice level skills include 2 feet on, 4 feet on, balance, under, in, over, moving, through, backup, creativity, 3 obstacle sequence, wait and around. Intermediate levels skills included are gap jumps, 2 feet pivot, 4 feet on, balance, creativity and around.
Hope you can join us, it has been a blast putting this together and so excited to share with you!!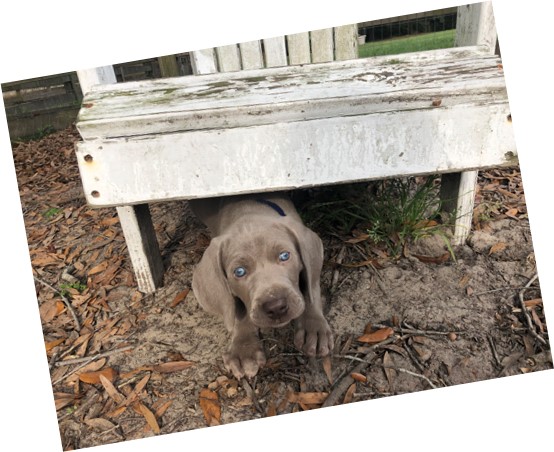 This workshop will be presented using International Dog Parkour requirements; however we will not cover all the rules as learning the obstacles are more important. This workshop is for those just interested in learning safe parkour skills.
Watch the Trailer
Lecture Publish Date: Sunday September 6
Video Submissions Due Date: Sunday Sept. 13 @ 12pm noon PT
Feedback & Questions Video Publish Date: Wednesday September 16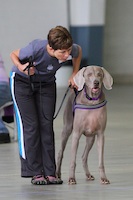 Instructor:
Melissa Chandler
Melissa Chandler (she/her) lives in Ohio and is owned by her Weimaraner and Vizsla. Melissa has been addicted to dog sports since starting in 4H and AKC Jr. Showmanship. She has competed in conformation, agility, obedience, hunt tests, nose work, and rally. She has also...(Click here for full bio and to view Melissa's upcoming courses)