Course Details
In this course, we'll learn to teach dogs the basic positions of sit, down and stand. And we certainly don't want the dog hitting the ground and getting right back up, so we will discuss some ways to introduce duration in these behaviors.
This workshop will discuss the mechanics of teaching sit, down, and stand and also will cover adding basic duration and release words. Finally, we will talk about how to add distractions in a systematic way so the dog can be successful.
You will learn different ways to teach sit, down, and stand; how to introduce duration in those positions; why you need a release word and how to incorporate it; how to add mild distractions to increase the dog's understanding; and the process for reducing treats and incorporating other reinforcers.
Class Syllabus:
Sit
Down
Stand
Distractions
Using other rewards
Watch the trailer: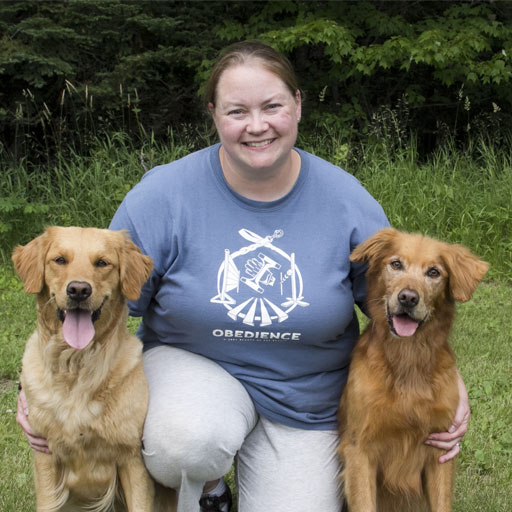 Instructor:
Nicole Wiebusch
Nicole Wiebusch (she/her) started competing in dog sports as a teenager in the 90's and quickly became addicted to the sport of obedience. In 2001, she acquired a golden retriever named Tucker who taught her that traditional methods weren't the best way to a happy confident dog. (Click here for full bio and to view Nicole's upcoming courses)